Just let me know, if you wanna' go, to that shack outside La Grange. Today's Nice Price or Crack Pipe '34 Ford limousine is fine, if you've got the time, and the six figures to get yourself in.
A hmm, hmm, hmm, hmm.
Yesterday's Ferrari 308 GTB proved so popular that it might just have been able to serve as both transport and trollop should your immediate predilection be for a spate of carnality with fiduciary consequences. A 70% Nice Price win offered up a well deserved happy ending for that fiberglass beauty.
Today's candidate, while totally different, might also be considered a sharp dressed sedan.
G/O Media may get a commission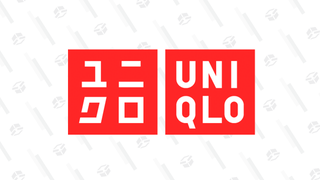 Year-round basics
Uniqlo Summer Sale
With Eliminator, ZZ-Top put the rod in Hot Rod, and while today's 1934 Ford Sedan Limousine isn't part of Billy's, or Dusty's, or Frank's garage, it's the perfect ride to one of their shows, especially when you have more than just three buxom ladies in tow.
A pow, pow, pow, pow.
At over 20 feet long, this Vicky Limo is large and in charge, and will project a presence no matter where you take it. The seller claims it is built on a custom, fully boxed ladder frame that could double as a rail road bridge. The front end is typical hot rod - A-arms and coils, while the back is a Ford 9" with 4:11 gears, suspended by leaf springs.
You can imagine, a limo like that is heavier n' hell, and hence would need something with some serious gas-drinkin' and hell-raisin' capabilities. Underneath the Vicky's coffin hood sits a built 383 SBC - built in fact by John Lingenfelter. The go-to engine for Hot Rods years back, this fuel injected stroker gets hi-pro pistons and rods, a special intake plenum, and a Lingenfelter cam for that cherry on top. All together they put out a claimed 450-bhp, and the whole mess looks very professionally done, and probably sounds like opening the world's largest velcro fly.
In between the Lingenfelter and the nine inch is a two-piece driveshaft, and a Richmond 6-speed which is operated through a shift lever that looks like an elephant's dinkus. That sits between a pair of low-back front buckets, done up in bordello red, as are the rear set of seats flanking a wide sargasso sea of equally lurid-hued carpet. The gauge cluster is both billet and digital, which is a take it or leave it kind of Hot Rod accoutrement, but otherwise the entire interior is both tasteful and tasty.
Wrapped around all that is a Downs Industries custom fiberglass body claimed to have been finished to a very high standard and rocking a two tone black over merlot color scheme that keeps the car's size on the DL while not minimizing its audastastic nature. Billet rims add a little bit of bling without overwhelming the rest of the car's semi-understated visual elements.
What would you do with a Hot Rod limo? The better question is what wouldn't you do? Showing up at any Hot Rod show will mean instant celebrity, and you'd totally make bank come prom season. Also, weddings, funerals, hell, any social function where the participants have neon beer signs hanging in their homes, would keep you busy year round.
And all it would take is one pretty damn big initial investment. At $109,000 asking, this is one limo that's not for those whose pockets contain only lint. But as it's claimed to be one of only three, and has the potential for future income, is that a reasonable price? What do you think, is $109,000 for this Hot Rod limo a price that's worthwhile even if it only leaves enough for some cheap sunglasses? Or, would you only pay that much if it included a pearl necklace?
You decide!
RK Motors or go here if the ad disappears.
Help me out with NPOCP. Click here to send a me a tip, and remember to include your commenter handle.