Most of us likely owned an affordable plastic Ferrari when we were kids - made by either Revell or Airfix. Today's Nice Price or Crack Pipe 308 GTB is plastic, and there's no assembly required. But is its price a model of value?
By the early 1980s, emission and fuel economy standards had diminished the C3 Corvette from basso to castrato, and hence it was no surprise that someone thought to replace empty sack with emotional style, and created the Liberace of conversions based on the 'Vette. Unfortunately, as evidenced by its 88% Crack pipe loss yesterday, that resulting Dunham Caballista proved you can't put a price on fashion.
As flamboyant as that Vette may have been, there's just no getting around the difference made by having a professional designer pen your car. Pininfarina is just one of those professionals, and over the decades they have designed some of the most knuckle-bitingly beautiful bodies this side of a Sports Illustrated Swimsuit issue. And one of that Italian designer's most praiseworthy efforts was the Ferrari 308 GTB.
G/O Media may get a commission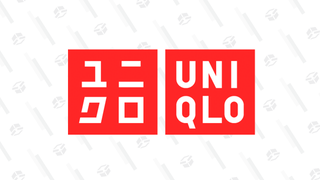 Year-round basics
Uniqlo Summer Sale
Attributed to Leonardo Fioravanti, and debuting at the 1975 Mondial de l'Automobile in Paris, the 308 Gran Turismo Berlinetta represented a number of firsts for the Prancing Horse brand. It was the first non-twelve cylinder road car to be introduced with the Ferrari name- the precedent 308 GT4 having only gained access to the club mid-way through its model run. The GTB was also the first due posti Ferrari for the street with a V8 engine. And lastly, it was the first Ferrari production car - as represented by today's 1977 rosso corsa edition - to be bodied in glass reinforced plastic, or GRP. Just for shits and giggles, the first fiberglass Ferrari of all was 1971's Porsche 917-fighting 512M.
The 308 GTBs were built by Carrozzeria Scaglietti, and the fiberglass bodies contributed to the car's relative low weight- the cars tipping the scales at a little over 2,300-lbs wet. There's little visual evidence that it is fiberglass, lacking the wavy gravy panels and 127 Hours-worthy body gaps of the contemporary Corvette. As presented here, you'd be hard-pressed to tell this car has plastic panels hanging on its round-tube chassis and wrapping around its perfectly sorted double wishbone suspension. Of course that body is painted a lurid shade of red that typically only looks right on Italian cars and a harlot's lips. Meanwhile the interior sports a biscuit over black color scheme with a patina of age that looks more lived-in than worn.
Ferrari's double overhead cam 2,926-cc V8 sits transversely behind the cockpit, where it makes both 240-bhp and marvelous noises. Differentiating them from the rest of the world's, the North American fiberglass cars rock double distributors, a wet sump, and a quartet of Weber 40 DCNF down draughts. On the downside, emissions on these cars are controlled through a combination of air pump and hotter-n-hell thermal reactors. Under that all-alloy engine sits a five speed transaxle actuated, as would be expected, through a stiff and purposeful gated mechanism.
The seller says that this 65,000-mile car is in excellent condition - a claim born out by the pictures - and that it has recently been the recipient of the costly 30K/5yr timing belt replacement. That makes the purchase good for at least another five years without that investment in valve longevity, and as one of only 712 fiberglass cars ever built, this 308's exclusivity bodes well for your investment overall.
The story is that the 308 GTB was so popular that Ferrari switched from fiberglass to steel for the bodies as metal was a faster and cheaper medium. That change may have been too effective as another tale goes that the company was able to build bodies faster than engines, and the raw cars sat out - sometimes in Northern Italian weather - waiting with engine bays agape like hungry nestlings. That lead to rust issues - Ferrari not deciding to galvanize their cars until 1984 - but that proves less problematic for the plastic editions. The Italians seem to take pride in the oxidization capabilities of their cars, making the failure of these early 308's to rot likely a disappointment for the nation. Fortunately Fiat managed to more than make up for that with the Strada.
So, it's reasonably exclusive, less rust-prone, and has looks so painfully sexy that just seeing it could make bicycle-riding nuns take the bumpy road home. All that makes this fiberglass Ferrari fittingly fabulous. But is it $46,900 fabulous? That's what the Indianapolis dealer is asking, and that tracks as a significant bump over what the steel-bodied cars, even the spiders, are going for these days. But that just may be warranted by its rarity and condition. What do you think, is this fiberglass Ferrari worth someone putting $46,900 on their plastic? Or, does that price make this a GTB that's SOL?
You decide!
eBay or go here if the ad disappears.
Help me out with NPOCP. Click here to send a me a tip, and remember to include your commenter handle.