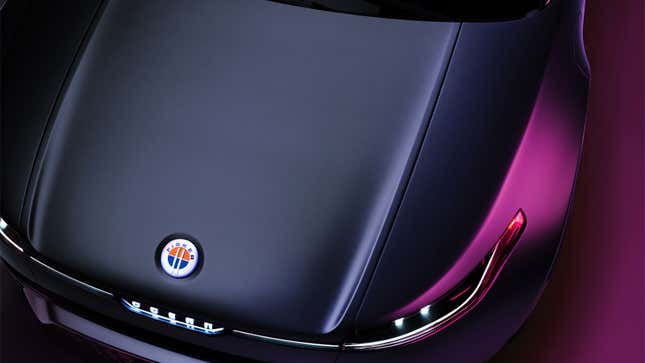 After months of anticipation, electric vehicle startup Fisker finally started delivering its all-electric Ocean SUV to U.S. buyers last month. But while preparing that car for launch, the company has kept teasing the models that will come next, including a battery-powered sports car and now an electric pickup truck, which CEO Henrik Fisker has made some mighty lofty claims about.

This NYC Garage Takes Vanlife To The Next Level | Jalopnik Visits
In an interview with British outlet AutoExpress, Fisker confirmed that his company was indeed working on a new electric truck to go head to head with the likes of the Ford F-150 Lightning, Rivian R1T and the Tesla Cybertruck, if it ever actually makes it onto the road. Fisker has long been rumored to be working on a truck, which would follow its upcoming Pear SUV off the production line.
While confirming the truck to AutoExpress, Fisker made some bold claims about the pickup, which he promised would be "the most sustainable truck on the market" while also packing in a few innovative features. The site reports:
Fisker CEO Henrik Fisker has confirmed to Auto Express that the rumored Fisker pick-up is set to become a reality. "Yes, we are going to do a pick-up," he told us, going on to reveal what to expect from the truck when it arrives. "If Ferrari were to do a pick-up, this is what it'd be like," he said.

Henrik Fisker also told us to expect some novel thinking when it comes to practicality. The Fisker Ocean features a drop-down rear window to enable the car to carry extra-long loads and the pick-up could utilize similar thinking.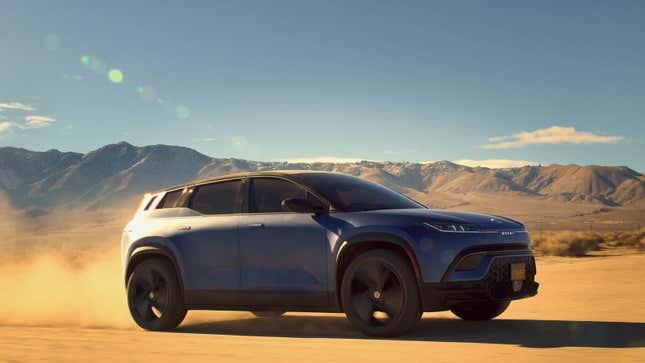 According to the site, the new truck is predicted to share much of its underpinnings with the Ocean, which Fisker started shipping across Europe in May. As such, the truck could be based on the FM29 platform used for the Ocean, but stretched past its current length to bring the pickup in line with something like the Rivian R1T, AutoExpress reports. The Ocean's 113kWh battery pack could also be used across the Fisker pick-up.
Despite sharing a platform with the Ocean, Fisker told AutoExpress that the new truck would be "a proper pick-up" with all the practicalities of a truck and a "really sporty look."
Sadly, this is all the information we have to go on for Fisker's upcoming truck right now. But what do you think, does the world need another electric pickup truck? Or would Fisker be better set to create smaller EVs after launching with an SUV?