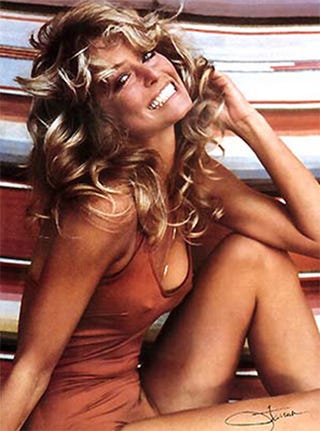 Farrah Fawcett, Cannonball Run star and Mercury spokesmodel, multi-Golden Globe and Emmy Award nominee and lovely sex-symbol of our childhood, was pronounced dead today at 9:28 AM PST in Santa Monica, CA after a long battle with cancer.
Three months after Fawcett was declared cancer-free in 2007, doctors found that the cancer had returned, this time spreading to her liver. She sought experimental treatment in Germany on numerous occasions, but at Saint John's Health Center this morning, she lost the fight.
Born in 1947, Fawcett was best known for her roles as Jill Monroe on the hit show Charlie's Angels and Pamela Glover in The Cannonball Run. She'll forever be remembered as both a talented actress and an international sex symbol.
Our sympathies go out to her family. Rest in Peace Farrah!
[via hitman.pr]