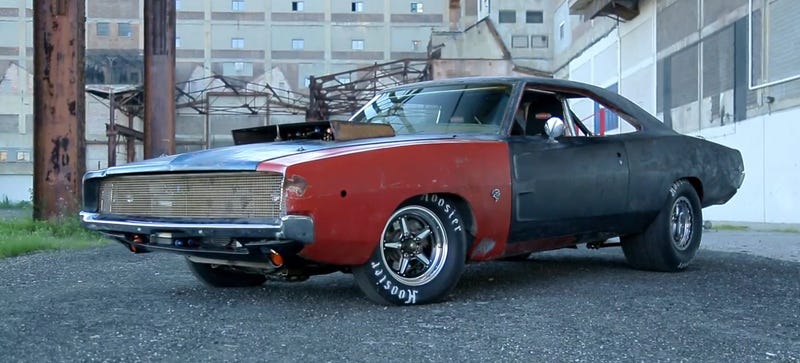 Roadkill is now sponsored by Dodge. What's the first thing they did? They pried a complete 707 horsepower Hellcat drivetrain from FCA's hands and stuffed it in their '68 Charger. That's the right approach to sponsorship right there.
The hot rodders were out to beat reality TV stereotype Gas Monkey Garage in an 1/8th mile drag. Richard Rawlings and crew came away with a win, but not without some kind of chicanery, Roadkill alleges.
Whatever.
This Charger rules.
Watch the episode above and see how the Roadkill crew got more power out of the Hellcat V8, and how they got more traction out of their ride. And how they end up on the side of the road on a road trip as usual.
More of it is to come, whenever Roadkill gets around to making another episode. Until then, just join them in their happiness that they're an up-for-whatever web series instead of a formulaic cable show.
---
Contact the author at raphael@jalopnik.com.