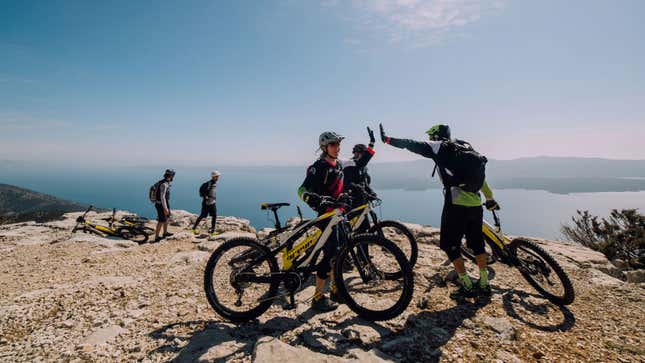 The rise of electric bikes has been rumbling away for a few years now. In 2022, e-bike sales even outpaced electric and hybrid car sales here in the U.S. In fact, the global e-bike market is predicted to become an $80-billion industry by 2027. It should come as no surprise, then, that new brands are popping up in the e-bike space all the time. Sure, legacy bike builders like Specialized and Giant remain popular, but startups such as California-based RadPower Bikes and Dutch company VanMoof are helping drive new customers to two wheels. Car companies, already invested in battery and electric motor technology, are taking note.
In case you missed it:
While most automakers pivot to EVs with the release of electric vehicles like the Kia EV6 or the Rivian R1T, others are also looking to add two-wheeled creations to their lineups.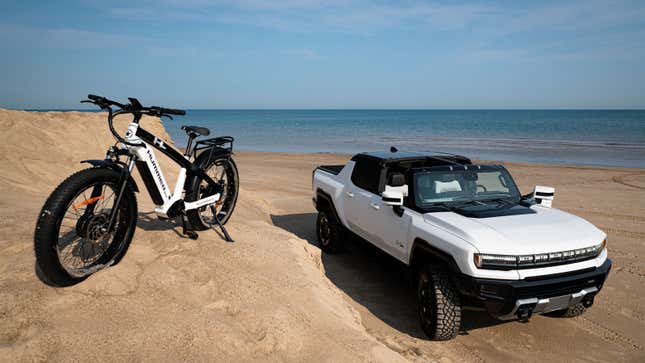 In the last 12 months alone, General Motors unveiled an electric bike that matches the stylings of its new Hummer EV, and Polestar announced plans for a limited edition e-bike of its own. But why?
"The Polestar editions of the Cake Makka and Allebike Alpha is a way of displaying our brands' shared desire to accelerate the shift towards sustainable mobility," a Polestar representative told Jalopnik.
Polestar has so far unveiled special-edition models created in partnership with bike maker Cake, and last year teased its ambitions to create a bespoke electric e-bike with Allebike. On that model, due to be unveiled later this year, the collaboration goes much deeper than a few design tweaks made to an existing ride.
According to Polestar, that upcoming collaboration is about "co-engineering and co-designing" the new bike. Projects such as this, Polestar says, are all about learning and uncovering values shared with different companies "with a true interest in biking and mobility."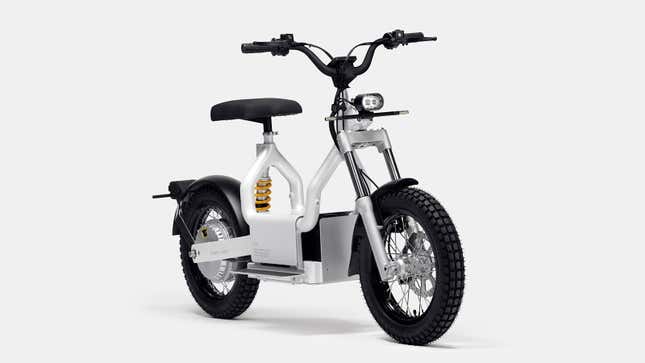 One automaker whose e-bike ambitions go beyond collaborations is Porsche, which has already invested heavily in the electric bike space. In 2021, Porsche announced it was taking out a majority stake in electric bike maker Greyp and also added e-bike drivetrain manufacturer Fazua to its roster last summer.
Those moves followed years of dabbling in pedal power from Porsche, which released its first bike in the 1990s and, more recently, offered fans of the German marque an $11,000 electric mountain bike.
A spokesperson from Porsche said the decision was made because e-bikes are "becoming increasingly important in everyday life." This trend, Porsche predicts, will continue in the future.
Porsche has EVs of its own, with the Taycan and Taycan Cross Turismo winning fans since their launch, the next-generation 718 Boxster / Cayman going fully electric, and a rumored electric SUV in the pipeline as well. So playing around with battery power away from the automotive realm seems logical.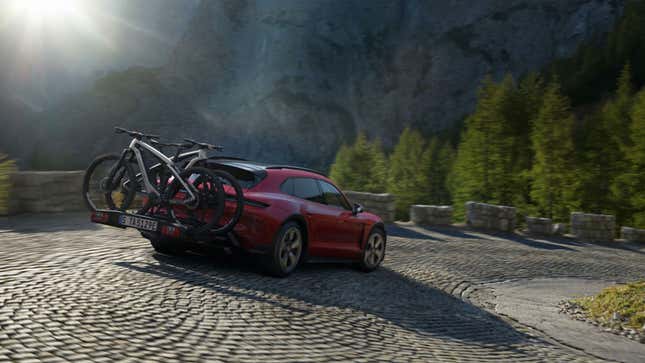 According to Porsche, the German company has "a great deal of expertise to contribute to e-bike activities." This includes learnings from its Formula E team as well as the brand's engineering and design staffs, which it says can all "transfer the typical Porsche features and attributes to the e-bike segment."
So, what does this mean for the future of electric bikes? Well, things are already looking positive, but surely the investment from giants like Porsche and GM can only be a good thing.
Development of components like more powerful motors and increasingly efficient batteries will all help improve e-bikes. Any improvements could then encourage more people to pick a quick e-bike ride over a short journey in their car. After all, recent data from Denver found that if you give people the means to choose cycling for their daily errands, they're much more likely to choose two-wheeled transit.