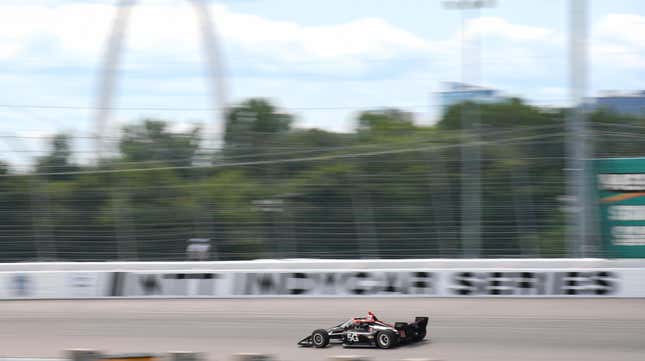 This weekend, the IndyCar series is heading back to World Wide Technology Raceway (or Gateway, for those of us still living in a slightly different era) for a Saturday afternoon event. That means it's time to get your Jalopnik IndyCar Fantasy League picks submitted!
Grand Prix is The Best Racing Film That No One Talks About
Now, I know what you're thinking. Why make your picks so early? Well, the IndyCar Fantasy League website ran into a few snags during the first race weekend at St. Petersburg; a huge influx of people just before the race saw the Fantasy servers fail, meaning a lot of folks didn't get to make their picks
I recommend making some picks right now, since you can always change them later. Plus, we've got a Saturday race this weekend, so don't get caught off guard!
(And as a reminder, we're discounting the results of that first race when awarding prizes — though if your St. Pete results would have put you in a podium position that you otherwise wouldn't have achieved, we're going to make sure you're compensated.)
With just three races left this season, Gateway is going to play a huge role in the series championship — and for our Fantasy League championship here at Jalopnik.
Will Power has taken the lead of the championship with 450 points, while Scott Dixon trails just behind at 444. Indy 500 winner Marcus Ericsson has 438 points to his name, but all of the top 10 drivers are still theoretically in contention for the 2022 title if they play their cards right.
Gateway is known for putting on some spectacular events (and night races are always going to be fun to watch, anyway), so make sure you make your picks and tune in.