It's happened again: A Japanese train left its station earlier than expected and the company has apologized for the inconvenience it's caused. Twenty-five seconds earlier, to be exact, which is an utterly unacceptable figure.
The Shinkansen bullet train was supposed to pull out of Notogawa Station at 7:12 a.m. earlier this month, but egregiously left at 7:11:35 a.m. instead, reports NPR. Japan Railways, which operates the train, issued a statement of apology: "The great inconvenience we placed upon our customers was truly inexcusable."
Here's how the "trouble" started:
Japan Today reports, "The trouble started when the conductor of the train (an express that makes its final stop at Nishi Akashi Station in Hyogo Prefecture at 9:14) mistakenly thought it was supposed to leave at 7:11, and so closed the doors of the 12-car train at that time. Realizing his mistake almost immediately, he looked down the platform, didn't notice anyone standing there, and so decided to just go ahead and leave 25 seconds early rather than reopen the doors and have to shut them again (a process that might have ended up making the train depart later than 7:12 exactly)."
NPR reports that though this sort of thing is a rare occurrence in Japan, it does happen from time to time. Back in November, we reported on a Japanese train that left its station 20 seconds earlier than it was supposed to.
Who do these train people think they are? They think they can just disrupt their passengers' days with their wishy-washy train schedules? With their fear of being late? My God, they must think they are employees of New York City's finest, the Metropolitan Transportation Authority.
G/O Media may get a commission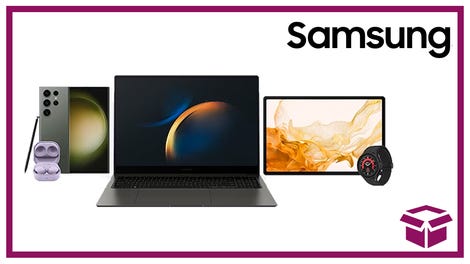 24 hour deals
Discover Samsung - Daily Deal
The nerve.