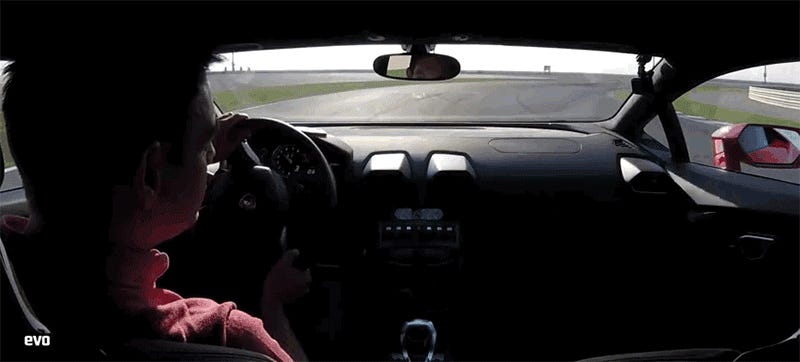 The rear-wheel drive Lamborghini Huracan LP580-2 is supposed to silence all who claim the standard Huracan is a bit difficult to enjoy at its limit, but can less grip cure that with just a few powerslides? Evo went to Qatar to find out.
When we drove the four-wheel drive Huracan on track, Travis found it to understeer and overheat at the same time. Other journalists weren't impressed with its cornering characteristics either, and although there was never a question about that naturally-aspirated V10's superiority, the rest of the package made the Huracan somewhat less desirable than some special edition Gallardos despite having a much better double clutch gearbox as well.
Evo's Jethro Bovingdon now tries to prove all those critics wrong by powersliding the standard car on a wet circuit in the UK, which is a mighty impressive feat indeed.
More importantly, he then drove the new rear-wheel drive car on the track to see the difference, only to find Lambo's entry level car still missing a bit of Valentino Balboni's spirit despite all the tire smoke.
And so we just keep waiting for the GT3 Superleggera SuperVeloce LP666-3.
---
Contact the author at mate@jalopnik.com.