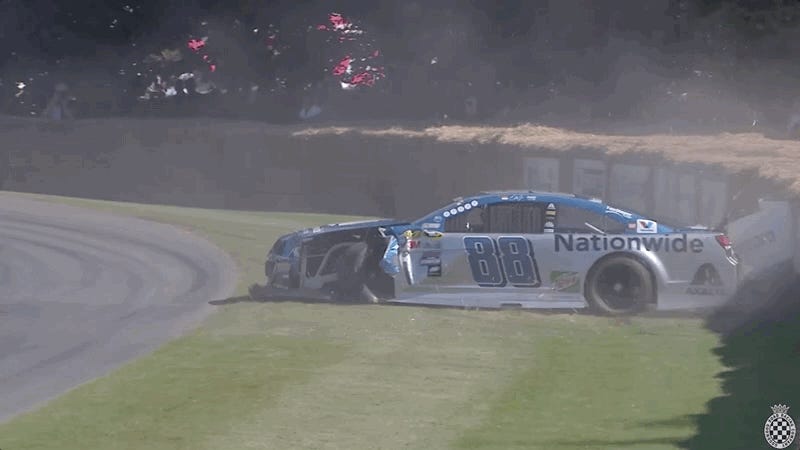 The week began well for the No. 88, the beacon of all light and hope for NASCAR fans. Racing demi-god Dale Earnhardt Jr., who will usher in the end of life as we know it when he retires this year, qualified it first at Daytona. Then, he wrecked it. Then, he wrecked it again. Then, someone in England wrecked it, too.
The track-lining hay bales at the Goodwood Festival of Speed have been quite car hungry over the past few days, chomping up a Ford RS200 Evolution 2 and a Ferrari 458 GT2. Then, around came the No. 88 Chevy SS with former NASCAR driver Ed Berrier behind the wheel, making a (laughable, for NASCAR critics) right turn around everyone's favorite racing driveway in England.
It didn't end well.
C'mon, universe. Dale was just trying to win Daytona, and his race car was just trying to make a clean lap around Goodwood. Why must you be so cruel?