Today's WeatherTech Sports Car Championship race at Mosport was pretty well behaved until the last 22 minutes of the race or so, with the No. 10 Wayne Taylor Racing Cadillac DPi-V.R getting tangled up in a high-speed collision that utterly destroyed the front of the No. 4 Corvette it made contact with.

Jordan Taylor was in charge of bringing the No. 10 Prototype home in the races final moments and was leading by a good margin. Sadly, he caught the right front corner of Tommy Milner's No. 4 Corvette as traffic was three-wide entering into one of Mosport's infamous fast turns.

The Corvette at the tire wall in spectacular fashion, completely ripping the front right corner off the car in the process.

Fortunately, Milner was able to get out of the car just fine and has been checked and released from the on-site care center.

Taylor also bumped the wall, but at a much slower speed than the Corvette. He was able to drive off and keep his lead as cars circulated under a yellow flag as repairs were made to the tire wall.
G/O Media may get a commission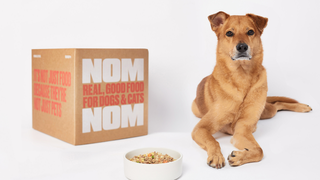 Taylor did not immediately pit for repairs, but instead hoped that the repairs would not be complete before the end of the race so he could drive under a yellow flag to the end while in the lead. Unfortunately for him, the repair crew made a job they deemed "good enough" (with visibly fewer tires) for the race to restart with just under 10 minutes to go.

Taylor then pitted with just a little over 8 minutes to go for a new rear clip. He dropped back to seventh place in the process, ceding the lead (and eventually the win) to the No. 31 Whelen Engineering Cadillac DPi-V.R.

The No. 10 was not the only car to drop out of the lead in the final moments of the race, either. The No. 911 Porsche 911 RSR was leading GTLM until Patrick Pilet drove it into the pits. The car had low fuel pressure per a Twitter update from the team, so the team opted to retire it. The No. 25 BMW M6 GTLM ultimately won the class ahead of its sister No. 24 M6 for a BMW 1-2 in the class.

Heavy, pouring rain in the final four minutes made the race's final laps even more insane, as cars were left out on slick tires they'd put back on after the rain came and went earlier in the two-hour, 40-minute race.
The race was ultimately ended under a full-course yellow after the No. 52 Ligier LMP2 of David Ostella slid into a tire wall and flipped on its roof. Ostella, too, has already been checked and released from the infield care center and was just fine after his insane looking crash.

Full race results will be available on IMSA's results page.

UPDATE [2:44 p.m.]: Milner says he was hit by the No. 66 Ford GT of Dirk Müller right before the crash: