Chris Harris is the co-host on the robooted Top Gear, on the follow up Extra Gear, and he also has his own web-only show The Drift on TopGear.com. Now he's getting a fourth hosting gig on BBC America called, imaginatively, Chris Harris On Cars.

You probably forgot about Top Gear USA dying as soon as you read this headline. Chris Harris coming to America in a seven-part series on top of his new TopGear.com web show and a growing part on the new Top Gear UK is probably more Chris Harris, on cars, then we had ever imagined we'd get.
From the BBC's announcement for the show:
Chris Harris stated, "If wanton tire destruction, powerslides and continuous drooling over the world's fastest and most expensive road racers like the Porsche 911 GT3RS or the Aston Martin GT12 is your thing – you could do considerably worse than watch me put them through their respective paces on track and road on BBC America."

Chris Harris on Cars puts viewers behind the wheel of the best machinery on sale, and takes them into the technical complexities of these stunning vehicles. Profiling some of the most exciting cars on the planet and testing them on road and track, the series will cover cars such as the Porsche 911 GT3 RS, McLaren 650S, Aston Martin GT12, Ferrari 458 GT, Ferrari 458 Spider, among many others.

Launched on YouTube in 2014, Chris Harris on Cars has amassed over a quarter of a million subscribers and the content has been viewed over 20 million times. Chris began his career in motoring journalism at UK-based Autocar magazine, becoming their official road-test editor. He launched his website dedicated to fast cars in 2008, later joined Evo magazine and then became a member of the Pistonheads.com team, as well as a regular feature contributor on YouTube's DRIVE channel.

He also wrote for Jalopnik, and don't you forget it!
Harris' work on Top Gear and Extra Gear are both done by his BBC crew, whereas The Drift is done with Neil Carey, who was responsible for editing all of Harris' Chris Harris on Cars YouTube show. So it looks like the new Chris Harris on Cars is going to be more like The Drift and less like his TG work, but we don't exactly know precisely how all of this will be differentiated or how much of the new Chris Harris On Cars will be the same as the old Chris Harris On Cars web format. Maybe none of it matters. We're getting Chris Harris on TV and it looks amazing.
G/O Media may get a commission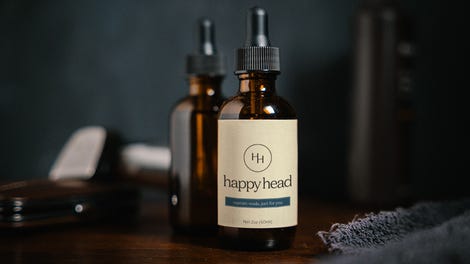 There's a trailer for the show, but in classic BBC fashion, you have to go to them to watch it.
Update: Due to an editing error, this post previously stated that Extra Gear is online-only. It's online-only in the United Kingdom, but airs after the show in the United States on BBC America. We probably forgot because we've just been watching everything online, like all normal and good people should do. We regret the error. - M.B.