Since last fall, police in several states have been looking for a man they believe is using a laminated $20 bill attached to some fishing line to steal thousands of dollars from self-serve car washes.
The latest on the multi-state car wash bandit came Monday from the Indianapolis Star, which said the man was caught on surveillance cameras at car washes in the city of Moorseville on Aug. 4 and Jan. 26.
"We've only really had two dealings with him, but he's a large pain," Mooresville Police Department Detective Donald Kays told the Star.
Apparently the man's such a pain, that authorities can't even say how many car washes he's hit. The suspect's method is fairly ingenious, per the Star:
On July 10 the man stole $700 from the Splash N Shine in Boardman Township, Ohio, a suburb of Youngstown. Surveillance images released by police show the man holding a bill that appears to be laminated in plastic.
The man "continuously used a $20 bill to trigger a purchase then hit refund," Boardman Detective Richard Romeo said in a wanted poster urging the public to help identify the thief.

The man canceled the transaction, collected the change and then fished the bill out with a stringlike piece of plastic.
G/O Media may get a commission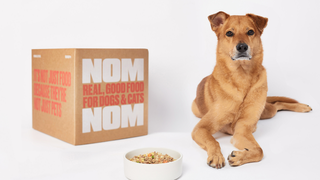 Police concluded the $20 bill has to be laminated, which keeps the machines from shredding it to bits. The trick involves connecting the bill to what appears to be fishing line, Ohio police have said.
The suspect entered the coated $20 bill 35 times and voided each car wash purchase to trigger a refund from the machine. Each time, he was able to pull the coated bill back out of the machine. By the time the thief was done, the machine was missing $700 in $5 bills.
In total, he's estimated to have netted thousands of dollars, with more than $1,000 coming from just two car washes in Indiana alone.
Weirdly, the suspect conceals his license plate and even wipes away his fingerprints—but he doesn't cover his face. Police in two states have clear shots of his mug as he pulled the scam.
Authorities in Boardman, Ohio, said last October the suspect's a white man in his 50s or 60s, heavy-set, balding, and bespectacled. At one point, he drove an early 2000s blue Dodge Grand Caravan.
After several months, the situation has apparently left Mooresville Police Detective Chad Richhart baffled. The detective suggested to Fox 59 in Indiana that the suspect's probably evaded arrest for so long because he's "not from around here."
"These communities he's hitting, he has no ties to," Richhart said. "So that's why nobody can identify him."