This is The Morning Shift, our one-stop daily roundup of all the auto news that's actually important — all in one place every weekday morning. Or, you could spend all day waiting for other sites to parse it out to you one story at a time. Isn't your time more important?
1st Gear: People Bought A Shit Ton Of Cars Last Month
Car sales in the U.S. exceeded expectations in May as SAAR hit 16.8 million units, compared to a pace of 15.5 million last May, which makes it the strongest month since early 2007.
G/O Media may get a commission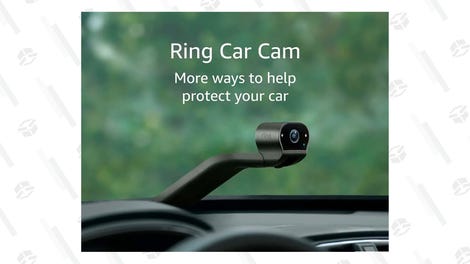 Who is winning? People who sell trucks and crossovers, of course. Chrysler was up 17%, GM up 13%, and Ford up 3%. Toyota, as well, hit a 17% increase (on the back of a lot of incentives) and Nissan was up 19%.
Who lost? Poor Volkswagen, which was down 15% as a brand. Audi did jump 26% though, as people actually like what Audi sells.
Why did Ford trail the market? Despite selling a ton of trucks this year, people seem to be waiting for the 2015 model.
Why is GM doing so well? Per Nathan Bomey:
Meanwhile, GM is experiencing no measurable negative impact from its record wave of recalls. In fact, dealers are trying to capitalize on the influx of consumers who are getting their cars fixed — by selling new vehicles to them.
And why is this happening at all? Good weather bringing out people who intended to buy a car earlier in the year, easy (or too easy) credit, and reasonably high consumer confidence.
2nd Gear: We'll Find Out About The Gigafactory… In Six Months?
We're all excited about the Gigafactory because we're reporters and we'll get to report on all the good (and bad) things that happen.
Yeah, but we're going to have to wait because Elon Musk does things on his own schedule and doesn't care about his short term stock price.
"It might actually be three states that we do it in," he said. "I would expect that we do a down-select for gigafactory 1 before the end of the year."
Ok, buddy, thanks for the FYI.
3rd Gear: Who Is Dennis Williams?
He's probably going to be the new UAW president, so who is this Dennis Williams guy? I hope he's a hardass trickster so we can call him Dennis "The Menace" Williams, but I sort of doubt it based on this profile from Karl And Dave.
Dennis Williams, credited with fixing the finances of the United Auto Workers as it emerged from its darkest days, now faces more daunting tasks as the union prepares for historic negotiations with Detroit automakers next year and redoubles efforts to organize foreign automakers.

Williams, 61, is expected to be elected today as the union's 11th president by 1,100 union delegates in town for the UAW's constitutional convention. The former Marine and salvage welder is the current secretary-treasurer of the UAW. He has close ties to President Barack Obama dating to Williams' time as a UAW leader in Illinois.
4th Gear: Opel Gettin' Closer To GM
How is Opel going to make those sweet, sweet European profits? Kind of the opposite way they made those sweet, sweet, debts.
Opel and its sister brand Vauxhall plan to become the number two in the European passenger car market by 2022 and to increase market share in Europe to 8 percent, from a current level of around 5.8 percent, Neumann said at a briefing with journalists.

To reach this goal, Opel will launch 27 new models and 17 new engines between 2014 and 2018, making greater use of General Motors' technologies.
Yep, it's a global economy and you don't want to be Australia.
5th Gear: Self-Driving Cars In 2018?
Nissan-Renault Chief Carlos Ghosn thinks we're going to have driverless cars by 2018 with commercial sales in 2020.
The technology isn't a problem, he said. The main obstacle is regulation as legislators in different countries have to determine who is liable in cases of an accident caused by, or involving, a driverless car, Mr. Ghosn said.
Reverse: Originally Called The Model "E" (Not Really)
At approximately 4:00 a.m. on June 4, 1896, in the shed behind his home on Bagley Avenue in Detroit, Henry Ford unveils the "Quadricycle," the first automobile he ever designed or drove.
Neutral: Biggest factor in new car sales? Easy credit? Pent-up demand? Good Weather? Awesome Cars?
Photo Credit: AP Images