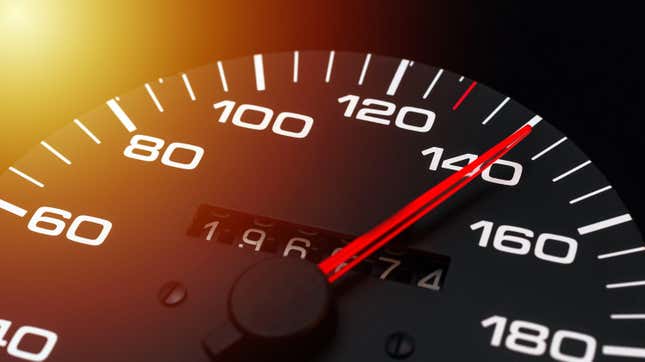 Clocking cars, or the act of rolling back a vehicle's odometer to make it seem as if it has less miles than it really does, is super illegal. But apparently one London-based car dealer didn't get the memo that doing it is a crime. Car Dealer Magazine reports the dealer got by without prison time after clocking over $375,000 worth of cars.
This NYC Garage Takes Vanlife To The Next Level | Jalopnik Visits
Imran Behroozi Garaei was a north London car dealer. That is until his scheme of rolling back odos came to light. His grift first caught the attention of the Council and Trading Standards (the British equivalent of the FTC) back in 2017. A customer purchased a BMW 3 Series from Garaei's dealership with what he through was 35,000 miles on it; turns out the car really had 93,000 miles. Soon after, an investigation found out what Garaei was really up to:

An investigation by Kensington and Chelsea Council and Trading Standards found Garaei destroyed genuine vehicle history and created false MOT certificates that validated the reduced mileage.

He would then sell these vehicles on Auto Trader or Copart Auctions and is believed to have successfully operated in this way for many years using a false name.
Over the course of several years, Garaei clocked over 46 cars worth over €350,000 (just under $375,000 U.S.). Along with other unnamed charges, Garaei pled guilty but somehow managed to dodge prison time. He received a suspended two-year prison sentence, instead receiving 100 hours of community service and 15 days of rehab.
But his reputation as a car dealer is ruined. Trish Burls, Chair of the National Trading Standards — a UK consumer protection agency — said Garaei's case "sends a strong message to others engaged in these illegal activities that we are working together to successfully prosecute offenders."