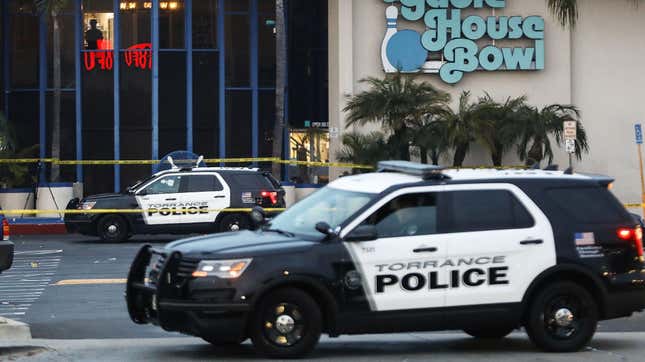 The Los Angeles Times reports that after two Torrance police officers allegedly spray-painted a swastika on a suspect's car, the city now has to pay that suspect $750,000 over the incident. The two officers reportedly involved have since left the force.
We're Driving the 2024 Integra Type S, What Do You Want to Know?
In case you missed it:
The payout is a long time coming. It all started in January 2020 when Redondo Beach resident Kiley Swaine was suspected of and charged with mail theft. Two officers, identified as Cody Weldin, 28, and Christopher Tomsic, 29, were involved in the investigation into the incident. After discovering a painted swastika, a happy face, and a damaged interior in his 2004 Hyundai Elantra, Swaine filed a federal lawsuit against the Torrance Police Department in January 2022. In the suit, Swaine claims that he was misled about the incident. He says he reported the vandalism less than 48 hours after it happened. But he says that he didn't know about the two officers allegedly involved until the fall of 2021.

Unbeknownst to Swaine, Torrance police launched their own investigation into the incident. As early as March 2021 the department suspected the two officers had something to do with the incident. An affidavit seen by the LA Times shows that the tow company Swaine's Elantra was taken to told police that the car had already been vandalized by the time it arrived at the yard. All the while, they were being monitored by police. Weldin was communicating with an employee of the tow yard and saying things that showed he knew about the vandalism or was at least directly involved. Tomsic on the other hand was trying to distance himself from his partner, placing blame for the incident all on him.
Worse yet, the investigation into the incident blew the lid open into a history of racist behavior by multiple officers in Torrance's ranks. Prosecutors filed for a warrant to search the phones of Weldin and Tomsic. In doing so they discovered over 200 GB of data showing racist messages being exchanged between officers since at least 2018. An investigation by The Times revealed more, including a history of racism at the department going back to the 1990s. Subsequently, this led to dozens of felony cases being thrown out by prosecutors.

After all that mess, the city has finally settled with Swaine for $750,000. Weldin and Tomsic are currently awaiting trial. Other officers involved with racism have either been dismissed or placed on leave. Swaine's attorney, Jerry Steering said in a statement, "It never ceases to amaze me that quite often the very people entrusted by our citizens to protect us from dangerous criminals are more dangerous than the criminals who they are supposed to be protecting us from." Meanwhile, Swaine has said he believes he was targeted in the incident. "My great-grandmother was Jewish and I have curly hair and a big nose, so I did feel intimidated seeing a swastika."