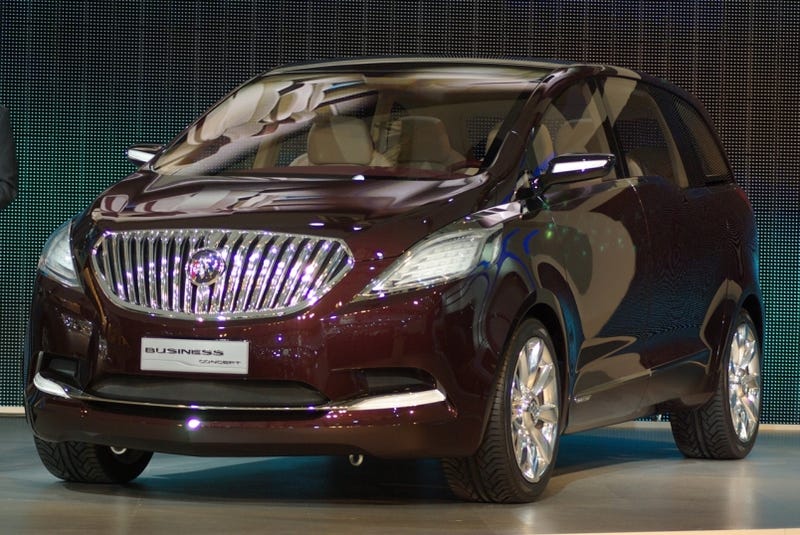 We broke the news last week to expect a Buick-badged Chevy Orlando to be revealed at the Shanghai Motor Show. We were right. It's the Buick Business Concept and it's a ballerific minivan.
China loves Buick and copying previously popular vehicles, so why wouldn't GM cater to both loves? The Business Concept adapts the styling language of the LaCrosse and the Chinese Regal onto a minivan form factor with incredible ease. Inside, concept passengers are treated to the highest level of luxury with swiveling leather seats, two sets of Nissan Maxima-like skylights and... what's that? Is that suede on the floor?! Dare we say it? This minivan is actually... sexy looking? We must be hallucinating from the bird flu, there's no other explanation.
We don't yet have any official press release from GM, but as soon as we do, know that we'll be all over getting you the details. For now, sate your multi-shielded desires with the gallery of live shots above.