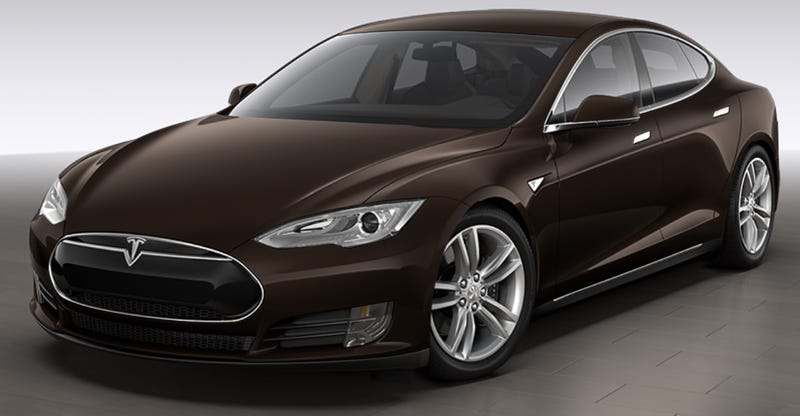 Elon Musk has forsaken us. During today's third quarter earnings call Musk dropped a bombshell. Tesla is nixing two colors from the Model S: green and BROWN. Oh, and the top-spec Model S is now only available with The D, so it's all-wheel drive and obscene speed or nothing.
The decision to kill the two colors was probably based on demand, and living in the Bay Area – where the Model S is more common than bio-diesel Mercs – that doesn't come as much of a surprise.
What is surprising is that Tesla has decided to replace the P85+ Model S – the former range topper – with the P85D and it's all-wheel-drive system. That's probably based on a combination of demand and production, because if you're buying a $100k sedan, and extra $4k for AWD is pretty much a no brainer.
All we can say is that as unapologetic fans of brown cars, Musk should not expect to receive a Christmas card from Jalopnik this year. (No word yet on the fate of the diesel manual wagon Model S.)