Elon Musk concedes that "the Internet is very good at figuring out secrets." So yes, the D in the Tesla Model S P85D stands for "dual" motor. Yes, it's the same system coming to the all-wheel-drive Model X. But here's what we didn't expect: 687 lb-ft of torque and a 0-60 MPH run of 3.2 seconds – a full second quicker than the standard P85.
Oh, and 1g of lateral acceleration. In other words, it's obscenely fast.
Before I get into what it's like to be in one, here's the breakdown on what's been done and what's on offer.
The top-spec Model S, the P85D, comes in at $120k (with both the performance and tech packs required). That gets you two motors: the same biggie-sized one out pack in the standard P85, and then a smaller motor fitted up front. That new motor packs an additional 221 hp into the S, with the rear motor dolling out 470 HP, for a combined 691 HP. Plus a quarter mile time of 11.8 seconds (down from 12.6).
G/O Media may get a commission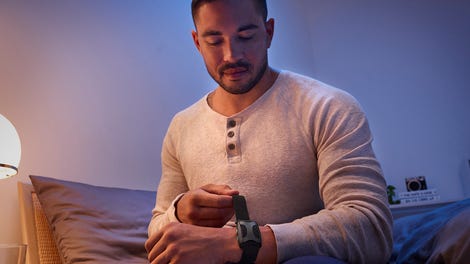 That new motor, along with some associated electronics, puts the curb weight up by 291 pounds for a total of 4,936 pounds. Yes, that's heavy, but it also balances out the weight distribution to an even 50:50, allows 1 g of max acceleration (what other sedan is capable of that?), and the range penalty is 10 miles (275 v. 285). But that's on the top spec model. In the lesser specs it actually increases range.
The 85D (non-S) and 60D makes do with a combined 376 hp and 362 lb-ft. But in both cases, they get a 10 mile bump in range (295 and 225, respectively). And the reasons are simple.
First, two motors means you've got one more motor for regen, sending additional power back into the battery pack for more range. Secondly, by optimizing the usage of each motor down to the millisecond depending on the traction available, Tesla's geeks have been able to tweak the software to use the right motor at the right time at the right speed, all to boost efficiency and performance.
Both cars also don't suffer the same weight penalty since they're each using the smaller motors, so overall tonnage is only up by 176 pounds, and 0-60 times have dropped by 0.2 seconds. To add the extra motor to each car brings the price up by $4,000.
Tesla is taking orders on all the D models tonight, with deliveries of the P85D happening before the end of the year and the standard 85 and 60 models coming in February.
Tesla is still working on calibration, but I got a brief, spirited run in the back seat, and the results are – and kinda I hate admitting this – scary.
Acceleration runs don't freak me out. I've been in cars with over 1,000 hp manned by a competent driver, and I'm able to keep my cool. But something is different in the P85D. When the driver slams on the accelerator, my mind knows we're OK, but my body – for just a few tenths of a second – got freaked out. Maybe it was the torque or the blackened tunnel that we shot into, but there was the briefest moment of panic, which subsided as the twist of the motors started bleeding off.
It's like nothing else I've ever experienced, and that includes a run in the electrically-augmented Porsche 918.
I caught Musk talking to another reporter before going for a ride, and he mentioned driving modes. Currently, there's Normal and Sport. But Musk wants to add another designation: Insane. "I'm serious," Musk says. I don't think he's overstating things.