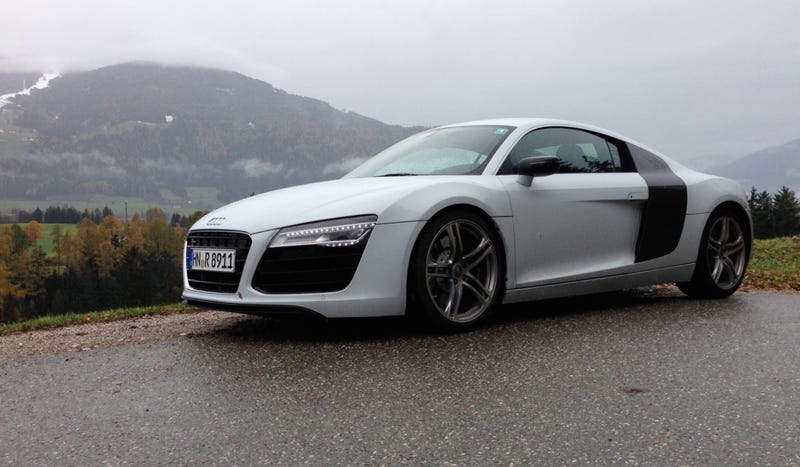 The Audi R8 is a wonderfully enjoyable car. And Audi's head of tech development says that the next gen car will be going on a diet, which means there will be more 'sporty dynamism' to go around.
In a roundtable at the LA Auto Show, Ulrich Hackenberg said that the next generation R8 would lose somewhere around 130 pounds. Since the R8 is already made of aluminum, there isn't much weight left to lose unless they go to smaller or go carbon fiber, and the latter would then raise the cost.
Hackenberg was coy on what powertrains the car would have or if the manual transmission would make it to the next gen car. We do expect V8 or V10 power, but what about a diesel? Could that end up being a thing?
I hope so.
I should say that I was also on a roundtable with Hackenberg, but mine ended up being about fuel cells and other fuel saving tech that wasn't nearly as interesting as what he chatted about with the other group. Next time!