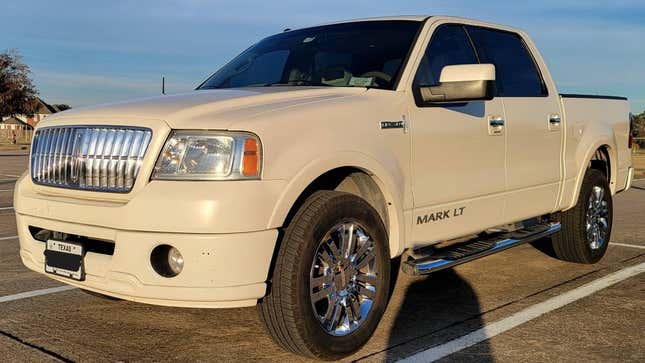 Today's Nice Price or No Dice Mark LT is a gussied-up version of Ford's best-selling F-150 pickup. All that extra luxury needs a motor to match, so it's supercharged too. Let's see if that makes it priced to move.
The 2002 Saab 9-3 Viggen we looked at yesterday took its name from the Saab 37 Viggen short-range fighter jet. That single-seat, single-engine jet served as a jack of all trades — fighter, attack, and reconnaissance duties — for the Swedish Airforce throughout the 1970s and '80s. Saab had high hopes that some of the Viggen fighter's glory would rub off on the 9-3. It did, but in the case of yesterday's car, seemingly not to the tune of its $16,800 asking. According to your comments that was too much, a result reflected in the 80 percent No Dice vote the car received.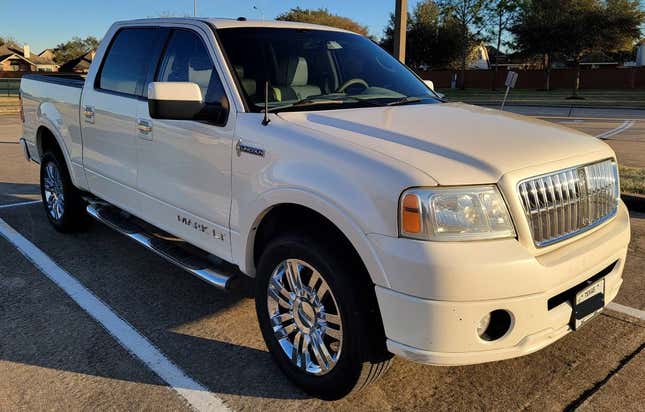 The Ford Motor Company recently released sales data showing the company's F-Series trucks to once again be the market leader in sales. That marks the 46th consecutive year that the truck has topped the charts. It's Ford's longest-running success story.
If only Ford could carve out a smiggion of that sales magic for its long-moribund upscale brand, Lincoln. That's not to say that the company hasn't tried. In facct, Ford attempted spin off some F-Series sales to Lincoln twice over the years, but neither of those attempts really proved worth the effort.
The first was the 2002 Lincoln Blackwood, a one-and-done model that offered a Navigator nose and a unique double-door tailgate in a hard-capped faux-wood bed. That model's phenomenally weak sales didn't dissuade Ford from trying another Lincoln pickup, however, and in 2006 it introduced the Mark LT, a truck that eschewed the Blackwood's extensive modifications for a simple grill and tailgate change, some brand-specific badging, and most of the F-150s option boxes already checked.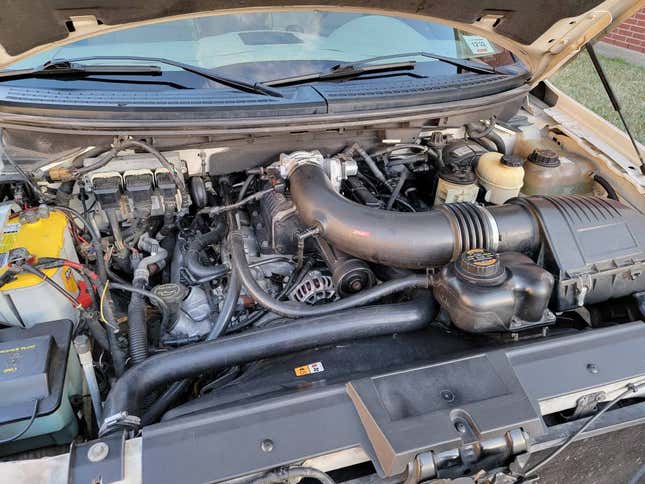 This 2006 Lincoln Mark LT 4X4 has those trappings, plus a little trick up its sleeve. According to the ad, this 160,500-mile truck had its 5.4-liter Triton V8 replaced with a new motor exactly one year back. Stock, the 5.4 Triton was factory rated at 300 horsepower. This mill has the added benefit of being fed by a Roush Performance twin-scroll supercharger. That should bump the ponies by about 100 more.
The ad notes a long list of other major and minor parts replacements made in the past year, and claims the truck presently "works excellent including 4x4 low and high gears.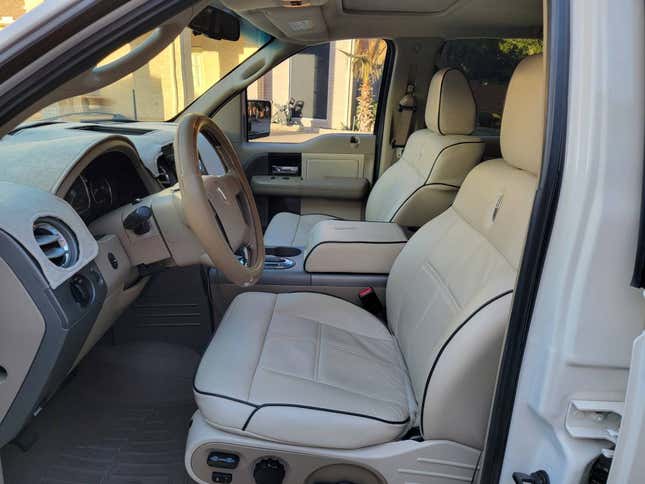 It looks pretty good too, although the front bumper does show extensive peppering from miles spent on the road. The rest of the truck is pretty blingtastic, offering chromed wheels and side steps and pearlescent white paint that still holds a shine. The seller claims there's a fender-bender noted on the Carfax, but the truck shows no sign of that and comes with a clean title.
It also comes with one of the best features Ford has ever introduced — the SecuriCode keypad for keyless access. That's one of the most helpful accessories for beach-goers and anyone else who doesn't want to carry their keys with them.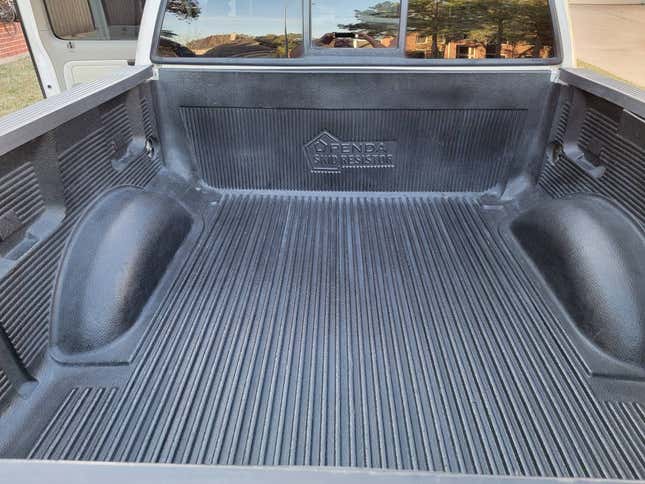 That allows access to an interior upholstered in cream leather with contrasting piping and lots of comfy padding. All that looks to be in great shape. It's too bad the same can't be said for the dash which the seller says has cracked in places. Its shame is hidden by a carpet toupee which the seller says is "very nice" but obviously isn't fooling anyone. A power rear window allows ventilation to the cab. The bed behind that has been fitted with a plastic liner that seems to have seen little use.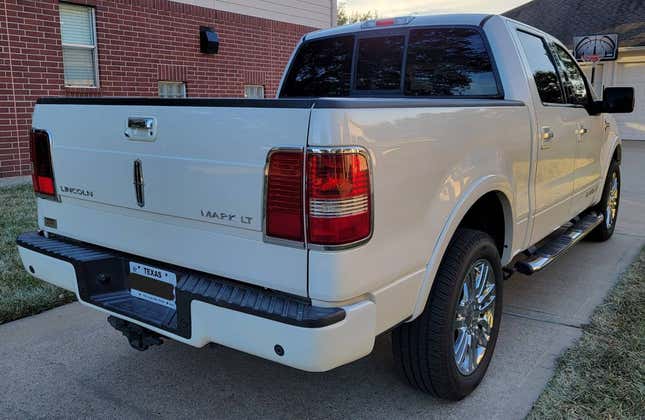 The price tag on all this is $33,000, and the seller somewhat cheekily supports that price by claiming the truck is "almost restored to new condition" advising "if you want a $10k Mark LT or F150, please click the back button now."
We're a pretty bold bunch so I think that instead we'll just weigh in on how accurate the seller's pricing acumen might be. What do you say, is this luxury pickup worth its luxury price tag? Or, is that too much for even a fancy F-150?
You decide!
Houston, Texas, Craigslist. Or, go here if the ad disappears.
H/T to RevUnlimiter for the hookup!
Help me out with NPOND. Hit me up at remslie@kinja.com and send me a fixed-price tip. Remember to include your Kinja handle.