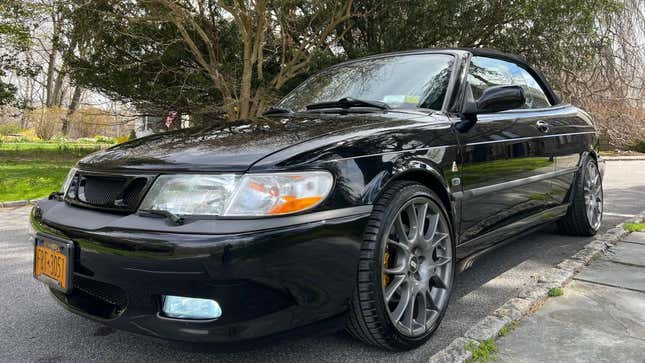 While not a Swedish meatball, today's Nice Price or No Dice Saab is a Swede with enough muscle under the hood that it still should be a ball to drive. Let's see if takes a wad of cash to buy.
Guerrilla artist Bansky reportedly once espoused that "Art should comfort the disturbed and disturb the comfortable." A few of you found the 1991 Mercedes-Benz 500SL art car we reviewed yesterday to be a bit disturbing. Or maybe it was just off-putting. Either way, the unique aspect of being an art car from a little-known artist didn't sway enough of you in favor of the seller's $7,999 asking price. That ended up with a 66 percent No Dice loss, backed up by suggestions in the comments that the car be wrapped or repainted.
When you consider Norwegian painters of note, Odd Nerdrum is perhaps not the most famous. He does, however, have the best name. Born in Sweden in 1944, Nerdrum is presently considered to be one of the world's greatest classical figurative painters. Today he lives in Norway and, along with his wife, runs a private art school — the Nerdrum Studio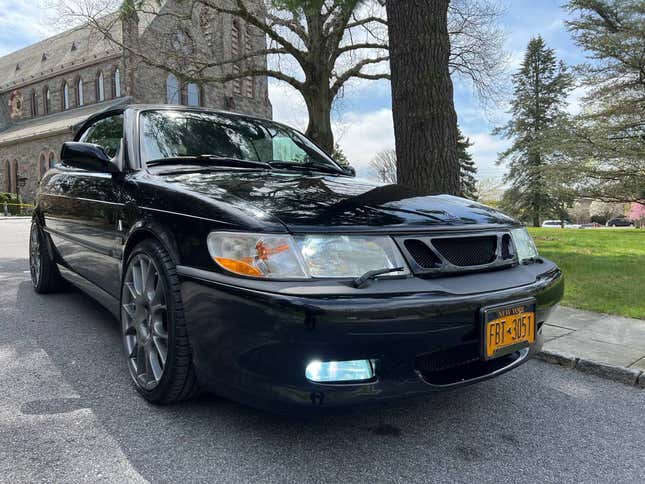 This 2002 Saab 9-3 Viggen is another ex-pat Swede. Saab contracted the construction of the Viggen (Thunderbolt in English) to Finland's Valmet Automotive. A contract builder, Valmet added production capacity for Saab starting in the late 1960s. It later did the same for Porsche, building Boxsters and Caymans all the way up to 2011. Having outlived Saab by over a decade, Valmet is now reportedly building the Lightyear 0 solar-electric car.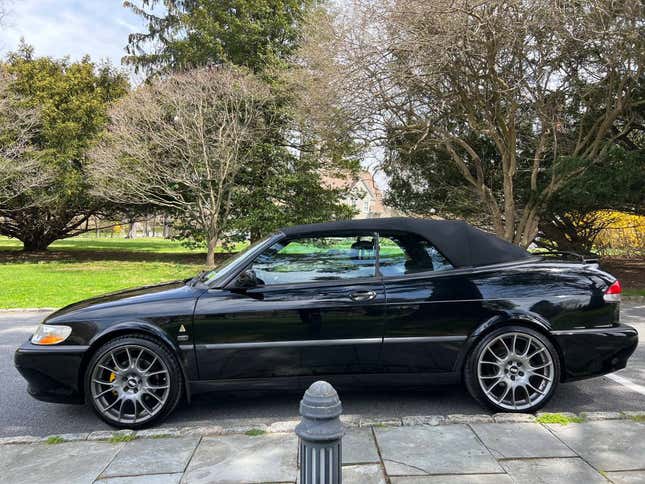 This Viggen is one of just over 600 produced by Valmet in 2002, and one of just 322 convertible versions Saab shipped to America. It presents in triple black with its Viggen-specific bumpers, special engine badging, and a boot spoiler. It does not, however, maintain its five-spoke Viggen wheels, the factory alloys having been replaced by a set of dark-painted BBS wheels. Those wear extreme skinny-jeans tires.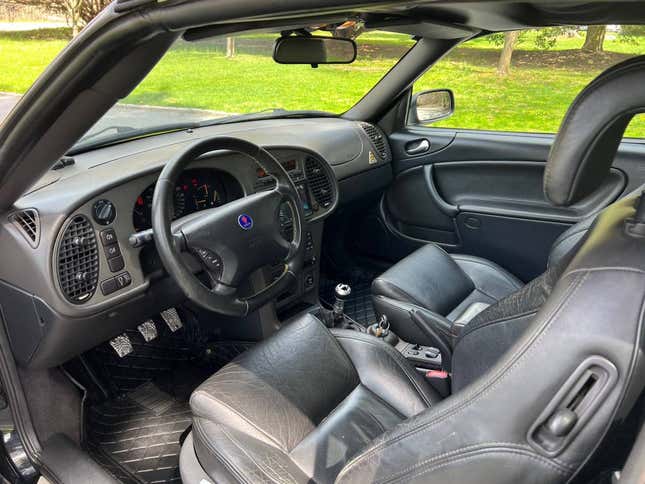 The bodywork and convertible top show well; not surprising considering the car seems well-cared for and has only 76,247 miles under its belt. The interior is clean as well, and features some aftermarket add-ons too. Those include those contoured floor mats that tend to look better in the ads than they do in the car, an aftermarket nav screen stereo head unit, and a Spearco shift knob for the five-speed manual.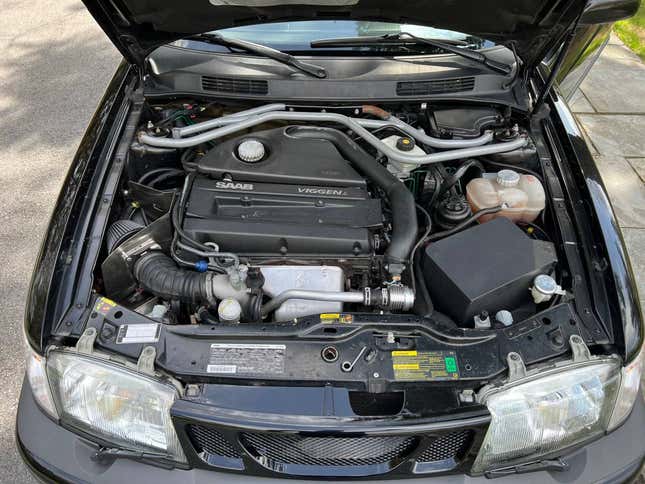 That was the only gearbox offered in the Viggen and it was reinforced and fitted with beefier internals to handle the 230 horsepower the turbocharged 2.3-liter B235R four threw its way. That's an especially good thing in this car since the seller claims it to have 300 ponies made by way of a "Stage 4 Swedish SQR Tune" from an engine whisperer here in the States.
Other updates include poly suspension bushings, a subframe brace, a new Mitsubishi turbo, and Koni shocks. The ad describes its condition as "excellent," and claims it to be a three-owner car. It presently has a clean New York title and a $16,800 asking price.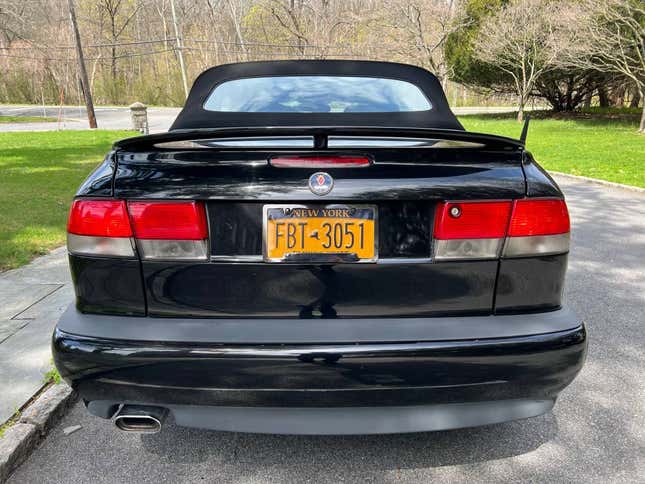 What's your take on this hot car from a cold country and that $16,800 cost to take it on? Does that seem like a fair exchange to you? Or, is that just too much lettuce, even if this 9-3 is a Viggen?
You decide!
Vermont Craigslist. Or, go here if the ad disappears.
H/T to Oliver Benne for the hookup!
Help me out with NPOND. Hit me up at remslie@kinja.com and send me a fixed-price tip. Remember to include your Kinja handle.