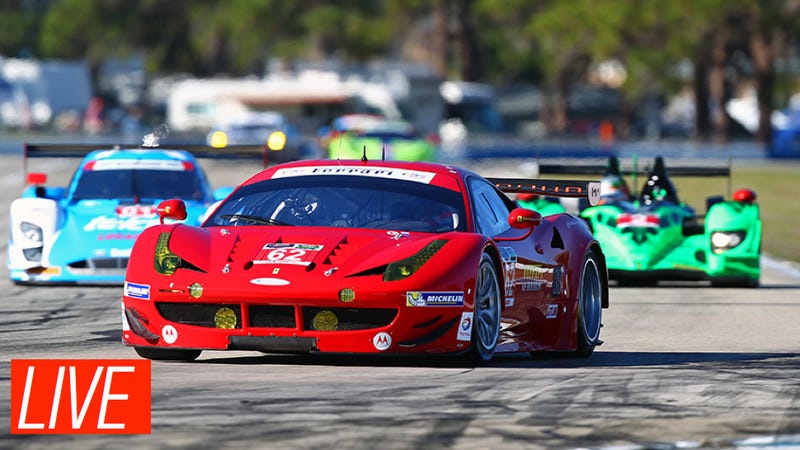 Matteo Malucelli drives a Ferrari 458 for Risi Competizione in the TUDOR United SportsCar Championship. In the Daytona 24, he was in a crazy crash and we feared the worst. But he was ok, and now he's here to answer your questions before the 12 Hours of Sebring.
In that crash, Malucelli suffered a concussion and little more. It was a miracle considering the sheer force of the crash that he wasn't terribly injured or worse. But it's a testament to the safety regulations and the Ferrari 458 that he was ok.
But time has passed, and now this weekend is the 12 Hours of Sebring. Matteo was seriously fast in first practice yesterday and is looking to recover from what was a disastrous Daytona 24. He'll be here for the next hour to answer your questions regarding that Daytona 24 crash, the upcoming TUSCC season, and tomorrow's 12 Hours of Sebring.
Ask away!