If you've got eight months and sixty British grand to kill, you can get your mitts on the latest homespun sports car to emanate from the Isle of hoonage. It's the Farbio GTS and its supercharged sibling. Appearing to split the difference between a modern Lotus Europa and something from our friends at Lee Noble's establishment, the Farbio GTS is powered by a 3.0-liter V6 producing 262 hp naturally aspirated and 384 hp for the Rotrex Supercharged version. The difference in zero to 60 time is palpable: 4.8 seconds vs 3.9 seconds. The GTS weighs but 2,350 pounds — with the compressor adding an extra 40 pounds. Will it be another Cinderella story from the land that cuisine forgot? Or will it enter the dustbin of good ideas after a lengthy bankruptcy procedure? Watch this space. [UPDATE: That sneaky Arash Farboud put one over on us with the new name and logo.] [Farbio via World Car Fans]
Press Release:
We are delighted to announce the exciting arrival of the new, all British Farbio GTS.
Now in production at our factory near Bath, the stunning Sports Car has a full carbon fibre body, space framed chassis, complete flat underfloor (incorporating a rear diffuser), giving the GTS an exceptional aerodynamic grip level. It has exquisite, flowing lines and an understated elegance combined with style, giving a truly refined sports car with outstanding performance.
Base price is £59,925 for the normally aspirated model and £71,675 for the Supercharged version.
G/O Media may get a commission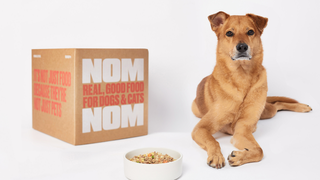 The car is mid-engine ranging from a 262bhp normally aspirated model with 0 - 60mph in 4.8 seconds (est), up to 384bhp for the Rotrex Supercharged version with 0 - 60mph in 3.9 seconds (est).
The Farbio GTS has an impressive power-to-weight ratio of 360bhp per ton (250bhp per ton for the normally aspirated car). It is lightweight, weighing in at a nimble 1066kgs for the Supercharged model and 1048kgs for the normally aspirated version.
Brakes are AP Racing with Four Pot Callipers, 350mm vented front discs and 328mm rear, giving immense braking capabilities.
Suspension is fully adjustable dampers with Eibach coil-over springs to give the car an exciting, precise driving experience - a feature omitted from many modern day sports cars.
GTS customers will be able to tour in comfort with the spacious, ergonomic interior, with fully adjustable Sparco reclining seats allowing for a 6'6" driver. The controls have an easy accessibility with the touch-screen featuring satellite navigation, air conditioning and sound system as standard.
Long distance touring is made easier due to the 76 litre fuel tank and 220 litre boot capacity, which can incorporate a full size set of golf clubs or luggage.
Farbio Sports Cars has the benefit of an £11million order book for the next three years with customers from the UK, USA, Scandinavia and Thailand. Our UK waiting list is currently 8 months at the time of going to press.