Growing up in La Sarthe as the granddaughter of one of the founders of Le Mans, racing might seem like a predestined future. For Anny-Charlotte Verney, with an unrivalled ten straight years of competing in the 24 hour race, that certainly proved to be true—even with no immediately family competing in racing.
There isn't much known about her private life or childhood, despite a decently impressive career and holding the record for the woman with the most Le Mans starts. Her name begins appearing in 1972 on entrance lists for rallies, but the scope of her interest in racing is largely unknown.
Her grandfather, Louis Verney, was one of the founders of the 24 Hours of Le Mans, and her father was the vice president of the Automobile Club de l'Ouest—but the rest of the Verney family seemed to have little interest in racing. It was only with Anny-Charlotte's entrance in the Citroën MEP cup that the legendary name began to make a comeback.
Her first year of competition is not well-recorded, aside from winning the Rally Jeanne d'Arc as Raymond Touroul's co-driver. The rest of that year is largely unrecorded, but it must have been impressive, because in 1973, Verney was rallying as part of the Aseptogyl team, with whom she won the women's championship title in France and finished ninth overall.
1974 saw the beginning of her endurance career and her incredible decade-long run at the 24 Hours of Le Mans. She continued rallying, kicking off her first attempts at international racing, but the diversification into circuit endurance racing was key for her progress as a driver.
G/O Media may get a commission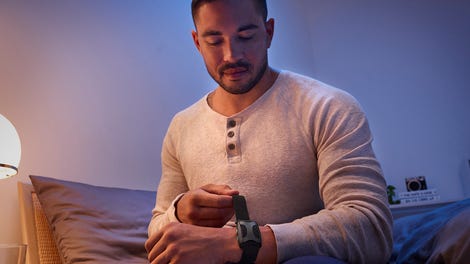 Her first few outings at bigger races like the 1000km of Le Castellet weren't particularly fruitful—but they provided a great training ground for Le Mans. For her Le Mans debut in '74, she finished 13th place overall, the highest female finisher that year. Her best overall finish that year was a third at the 1000km of Paul Ricard.

Which meant that Verney was riding a wave of success into 1975, having proved herself capable of a different discipline of racing. Her finishing position at Le Mans that year improved to 11th behind the wheel of a Porsche Carrera, once again securing the distinction of highest place female driver. A solid run of top tens—including several podiums—was the kind of consistency Verney needed to secure the French Women's Champion.
The following years aren't particularly well-documented. 1976 and '77 were poor years for Le Mans, with Verney and teammate Hubert Streibig suffering multiple fires and clutch failures. But that challenge meant Anny-Charlotte decided to try her hand at Dakar, the 24 Hours of Spa, the 24 Hours of Daytona, and more. Here was a woman unafraid of a little challenge—even if several of those outings resulted in DNFs due to car trouble.
In the 1980s, Verney began to have trouble securing rides. There are multiple instances where she was intended to race at, say, Daytona or Spa with drivers like Desiré Wilson, but none of these deals came to fruition. Before long, Le Mans was turning into her only endurance race of the year. Her final entrance in the event was in 1983, where she didn't finish.
That said, Verney's career wasn't over. She'd tried her hand at single seaters in the Formula Renault European Challenge, she picked up touring cars, and she fell head over heels with rallying all over again.
One of the more interesting partnerships she secured at this time was with Mark Thatcher. Yes, that's British Prime Minister Margaret Thatcher's son. The two attempted Dakar together, only to get lost in the desert.
Verney's finishes at Dakar were never particularly spectacular. With a highest finish of twentieth, she seemed interested more in the challenge and the experience than in trying to be consistently competitive. That said, she was still often the highest placed female finisher.
Verney retired from motorsport in 1992 at the age of 48, twenty years after her first entrance in a rally. Very little is known about her because she simply isn't a particularly public figure. She went off the radar for years, only recently resurfacing to talk about her experiences at Dakar and Le Mans.
It's interesting that so little has been recorded about Verney. We know little about the scope of her career, but we know much about her accomplishments. She had a total of ten participations in Le Mans, a female record. She also competed in ten Paris-Dakar rallies. She was a three time champion in French endurance racing and in French production car championships (with two production car runner-ups) . She was generally consistently competitive and was often the highest placing female driver in the races she ran.
With so many successes under her belt, it's unfortunate that the world doesn't know more about Anny-Charlotte Verney—but we can only hope that a little digging in the stowed-away archives will shed some more light on a fascinating career.