At five years old, Desiré Wilson (née Randall) was behind the wheel of a go-kart at local South African tracks. She didn't have big dreams about competing in Formula One, or of becoming a endurance racing star. Quite simply, Wilson loved the thrill of speed, finding the very limits of control, and coming home with another success to her name.
Wilson's career is outlined in depth by her husband in his biography of her, Driven by Desire. While her status as a woman often led to her being a convenient face for media promotion, her life as one of the most successful female drivers has resisted documentation. Wilson herself can be a reserved figure, but her exploits were often watered down because she was a woman.
Her career started in her home country, though, where she was often the smallest and youngest competitor in a field of potentially more experienced guys. At the age of twelve, in 1967, she drove a home-build midget to a solid second place in the South African nationals, proving her a force to be reckoned with despite her age and size. And not only that—she wouldn't stand for anyone trying to get aggressive on track. Her husband recounts stories of her threatening drivers twice her age and size after races because they made the mistake of thinking they could mess with Desiré.
At that point, she switched to competing on horseback. It seemed like the more respectable hobby for a preteen girl, focusing on it with the same intensity that she'd later channel into her racing career. But, shortly after her eighteenth birthday (the legal driving age in South Africa), Desiré's father, Charlie, saw an opportunity. Before long, the family was showing up at the Kyalami circuit with an old Formula Vee car in tow, owned by a local garage manager.
Despite not being behind the wheel for almost six years, Desiré started immediately lapping faster than the regular season driver. So, for 1972, Desiré got her first full-time ride.
G/O Media may get a commission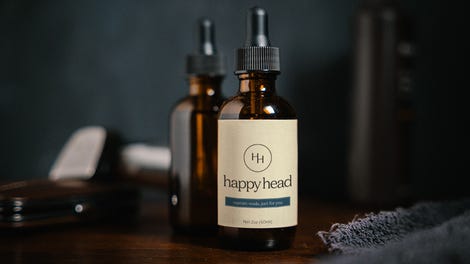 That first year wasn't a massive success for Desiré, but it did give her access to a series in which she competed for the next few years, gaining important skills that would benefit her racing throughout her career. She was basically running in a home-built car without any funding aside from what her family could scrape together—yet she was consistently running with the top competitors. In 1974, she finished second in the National Championship.
After marrying Alan Wilson, the family got together and decided that it was time for Desiré to make take the next step in her career. That meant Formula Ford, where Alan and Desiré were competing together. Before long, she was consistently outperforming her more experienced husband. At that point, he decided to retire; a young married couple could hardly afford a single racing career, let along two.
Her incredible tenacity began to take form in the Formula Ford series. In a race at Cape Town, where she was in contention for a championship, her car broke down just before the finish line. She got out and pushed the damn thing up a incline as car after car passed her, only succumbing to sheer exhaustion once she took the checkered flag.
Amazingly, she won the championship. While she tied points exactly with Mike Hoffman—including number of wins and second places—it came down the Wilson's fourth place finish that clinched it for her. Desiré Wilson became the first woman to win a major National single seater championship.
Despite that, she turned up in 1976 with no sponsorship and just barely enough money to get a car put together. It was a matter of self-promotion and hoping the notably sexist automotive journalists in South Africa would give Wilson a fair shake. Thankfully, though, her participation at the 9 Hours International event at Kyalami caught the attention of Dutch driver Huub Vermeulen.
Following an invitation from Vermeulen and the endowment of the Driver to Europe Award (which funded a young South African hopeful's chances at racing success in the big leagues), Desiré found herself making her way to the Netherlands. She and Alan were able to not loaned a brand new Crosslé 33F Formula Ford 2000, but they were given jobs to help them fund Desiré's racing. Despite having never done it before, the Wilsons built Desiré's car from the ground up and set off to take part the Dutch, Benelux, and European Championship racing series—finishing third in every single one of them.
But the level of competition in those series was nothing compared to the British National Championship. She could be the most mind blowing driver in Holland, but England was where the recognition was coming.
So, on her off weekends, Wilson packed up her car and set off for England, where up to 45 cars would turn up every weekend just for a chance to qualify. It was cutthroat, stressful racing against drivers desperate for a shot at Formula One. Despite that, she was able to turn some decent results. Even when her finishing position left something to be desired, Wilson proved that she could be competitive in a car that wasn't quite up to snuff and wasn't afraid to challenge the big names in the series.
Despite her successes, Wilson couldn't secure the funding for a 1978 season in Europe. She returned to her home country to try her hand at the South African Formula Atlantic Championship where she was promptly called by the owner of Kyalami, Alex Blignaut, and told to "get the fuck out of South Africa". Later, it was discovered that this was due to the cigarette companies' sponsorship of the series: they didn't want to sponsor a woman, and it would put the very future of South African motorsport in jeopardy.
The Wilsons, already uncomfortable with the apartheid way of life and with enough connections in Europe, were able to quickly secure some work visas and get the hell out of Dodge.
Once there, the couple found a home with Brands Hatch's founder and race promoter, John Webb. Webb was something of a genius at the time, constantly putting together celebrity races and all-female races that captured the attention of the media and consistently brought a solid turnout to his track.
He hired both Desiré and Alan to work for him, testing Desiré's resolve by giving her some pretty shitty positions and making her give hot laps to sponsors in shitty cars. It was all to make sure she'd be able to handle the stresses of competition at a higher level.
But the moment Webb was satisfied, he took Wilson under his wing. He found her cars to drive, money to compete, and sponsors to support her. Before long, she was competing in Formula Ford races and those hosted by the British Racing and Sports Car Club.
Then, Webb announced that Desiré was to compete in the British Formula One Grand Prix.
That basically meant that she was participating in a tire test and serving as a media draw to the track. But, behind the wheel of the heavy, powerful F1 machinery for the first time, she was setting lap times that could be competitive with the midfield pack. And then, as suddenly as the announcement had come: John Webb had withdrawn Desiré from actual Grand Prix. Wilson was intended to be a showpony who could prove her skills and whet the appetites for a competitive woman behind the wheel. The chances of actual competition had been, unfortunately, slim.
But she was given a seat in a brand new series cobbled together by Webb. The British Formula One Championship was, essentially, a way for up-and-coming talent to prove themselves. The series ran actual Formula One and Formula Two cars that had been replaced by newer models to give drivers a feel for what it would be like in the big leagues.
It was in this series that Wilson became the first woman to lead an F1 race, and then to win one. Sure, it wasn't an actual World Championship event, but it was a huge feat for a woman to even compete in a F1-level car, let alone be successful in one. She started 1980 sponsorless and racing in New Zealand before ending it on the top step of the podium at Brands Hatch—a track she knew well.
The performance was worthy of another shot at the big leagues. John Macdonald of RAM Racing signed Wilson up for a private test with a year-old Williams FW07 that saw her setting lap times just outside the top ten. She was deemed fit for Formula One.
But, by the time of the British GP, the car was… different. It was a car that had been inferior even in the Aurora AFX series, and here she was, expected to perform in it on an international stage. It was severely outdated and didn't have the ground effect modifications that were absolutely necessary in that era, and it had been wrecked and rebuilt poorly. Wilson didn't even qualify.
And to make matters worse, Macdonald refused to acknowledge to Wilson that she was driving an entirely different car (despite the fact that the chassis numbers were definitely different), and he slaughtered her reputation in the media. Portraying her as incompetent and unable to get up to speed, he deflected the blame from himself and placed it on the shoulders of a driver whose career would suffer the consequences.
Despite everything, Ken Tyrrell called her the following year with an offer to compete in the 1981 South African Grand Prix. It was a much different racing environment with Tyrrell than Macdonald, as the legendary team owner listened to Wilson's requests and guided her through the weekend. She qualified and made it to the grid, only to stall at the start. She started a hard charge up the field at a track she knew well, managing to find her way into sixth place before gearbox issues saw her spin out.
Tyrrell was impressed with her performance, but Wilson just didn't have the money or the sponsorship to make her a worthwhile asset to the team. And the race became a non-championship event due to the FISA-FOCA war that had seen certain F1 teams sit out South Africa in protest.
Anyone would be right to be disillusioned by a seemingly unending stream of bad luck and bad backers. But Wilson simply used it as a motivation to change her focus to sports cars.
She got her first taste of endurance racing with Alain de Cadenet. The pair won two successive events—the Monza 1000km and the Silverstone 6 Hours—in 1980. Unfortunately, that good luck ended at the 24 Hours of Le Mans, where, after an accident, the team were not allowed to compete despite the fact that both drivers had set competitive qualifying times.
It was in sportscars that much of Wilson's success as a driver came, even as she began to make a slow transition into the American racing world. Wilson attempted to qualify for three Indy 500 events, but due to circumstances out of her control—the death of teammate Gordon Smiley, mechanical problems, and simple unfamiliarity with the circuit—she didn't qualify.
She started to take on more and more IndyCar events, even going so far as to race with a broken leg—supplementing her schedule with IMSA and SCCA events.
In 1991, Wilson gave one Le Mans one final shot on an all-female team composed of herself, Cathy Muller, and Lyn St. James. Unfortunately, the mechanics were all unfamiliar with how to set up a race car and were prone to calling it quits early in the night to get a full night's sleep, something you, uh, just don't do at Le Mans when you have a damaged car. They only managed to complete 47 laps before crashing.
After that, Wilson decided it was time to slow down. Although she's not racing competitively anymore, she turns up to the Goodwood Revival every year to get a taste of cars she never would have had an opportunity to drive and to get her fix of speed for the year.
Desiré Wilson's career is both incredibly satisfying and incredibly frustrating. She was a trailblazer in her chosen field, someone who was able to prove that women were equally capable racers without feeling the need to overemphasize that she was a woman. We know women can be competitive—they just need to be given the right equipment.
Which is where the frustration comes into play. Wilson's potential was unmatched at her time. She had a mental strength and determination that refused to let her lose, but it was a case of 'wrong place, wrong time'. Despite being given wonderful opportunities by people like John Webb who recognized her potential, Wilson was still a woman. In her biography, her husband notes that that little bit of extra friction made a lot of difference. She was less likely to get signed to a team if her teammate was afraid of being beaten by a girl. She was less likely to get a sponsorship. She was less likely to be listened to and taken seriously.
But no matter how many obstacles placed in her path, Desiré Wilson did a damn good job leaping over them with an ease that might make a naysayer drop a jaw or turn a little pale. Because of her, we know what a woman looks like behind the wheel of a Formula One car. And that's a huge, huge step forward.