An off-ramp highway road sign came crashing down on top of a moving car on the Tullamarine Freeway near Melbourne, Australia yesterday. The car slammed into the sign as it fell in front of it, before it toppled over the top, and now I'm on high alert for all of my irrational fears coming true.

The incident occurred just before rush hour late yesterday afternoon, and a dashcam video shows the sign seemingly randomly falling down just a few feet in front of the car in a stark reminder of just how horrifyingly large these road signs actually are.
Here's the clip of it falling down:
The driver involved in the crash was taken to the hospital and treated for minor neck injuries, according to 9 News. Pretty lucky considering the state of the car, and just a few seconds later and it would have likely cut through the roof. How terrifying!
Road workers aren't yet exactly sure what caused the sign to fall, and the other signs along the stretch of road have been double checked to ensure it shouldn't happen again.
G/O Media may get a commission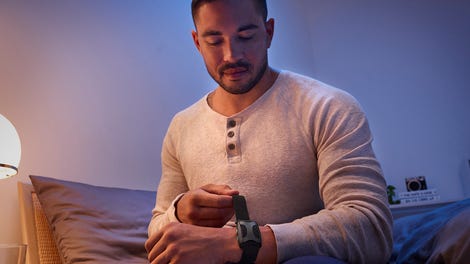 But I can't help but feel that it's now open season for all irrational fears. That AC unit falling from a 20-story building? Definitely possible. Dropping my phone on the subway tracks? I won't go near them now. Checking my phone to seven missed calls from my mother? Anything could happen.
Be safe out there.