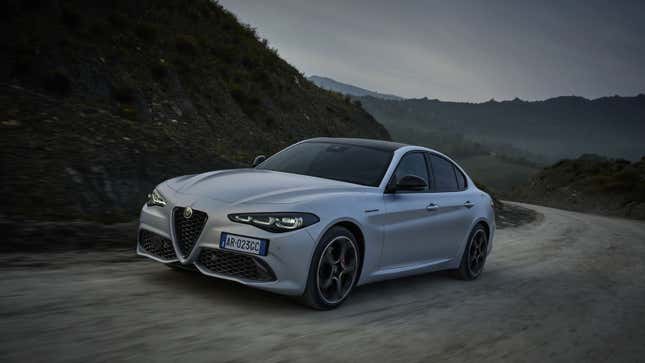 If you're in the market for a sporty sedan or a sleek SUV, where are you looking? Probably somewhere German like BMW or Mercedes, right? Well, in an attempt to entice you into its showrooms instead, Alfa Romeo has slashed prices for its Giulia and Stelvio models.

The 2023 Ford F-150 Raptor R Is Here
For the 2024 model, Alfa Romeo has cut $1,800 from the price of both its Giulia sedan and Stelvio SUV. According to Cars Direct, this now means that the two models will "undercut both the BMW 3-Series as well as the X3."
The price cut now means that the Giulia starts at $45,875, with the savings reflected across every model in the 2024 lineup – except for the range-topping Quadrifoglio model. The price of the 2024 Giulia Quadrifoglio remains unchanged at $81,355.
In the case of the Stelvio, prices now start at $46,370 and savings are reflected across each model in the lineup. Again, that's except for the Stelvio Quadrifoglio, which stays put at $87,270.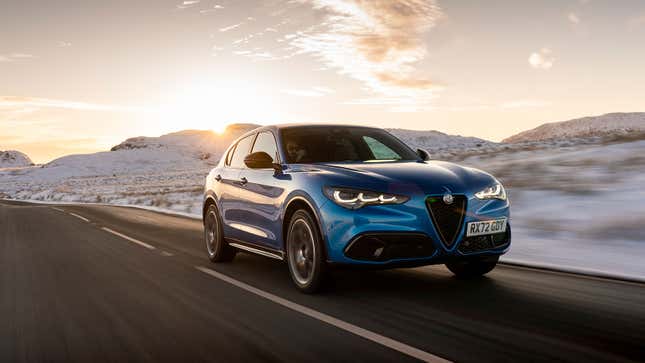 In contrast, the BMW 3 Series currently starts at $44,795 while the X3 can be yours for upwards of $47,195.
In a statement shared with Cars Direct, Alfa Romeo spokesperson Nick Cappa said: "The reduction in pricing is a lifecycle direction for Stelvio and Giulia to enhance market competitiveness."
Alfa will be hoping that the price cuts give its 2024 models a sales bump as, particularly in the case of the Giulia, sales have been sluggish here in America. In 2022, the Italian firm sold just 12,845 models here in the U.S., which was down 30 percent on the previous year.
The other factor that Alfa will be hoping could improve its fortunes Stateside will be the imminent launch of the Tonale. The company's latest SUV will launch stateside from $44,590, which puts it in a slightly odd position just above the likes of the Audi Q3 and BMW X1.