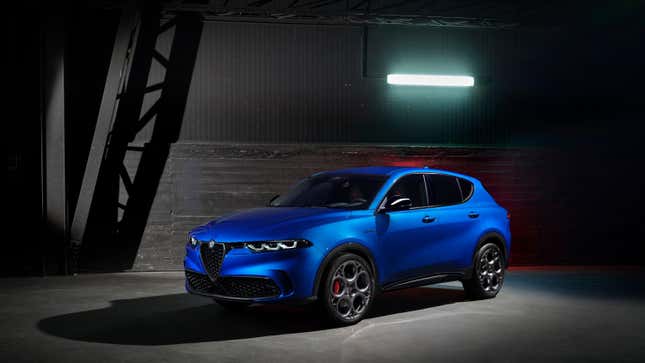 Last year, when Alfa Romeo announced the Tonale crossover, it sent a jolt through the automotive world. Thousands of voices on car websites and social media, all crying out in perfect unison: "Yeah that sure is another crossover, huh." After years of teases, it was finally here — one of the cars of all time.

What Car Should You Buy: Efficient Comfort Edition
But then came the questions. "Are they making a performance version?" "Will it be reliable?" "Are we sure it's not pronounced like 'toenail'?" Through all the discussion, though, one question reigned supreme: "How much will it cost?"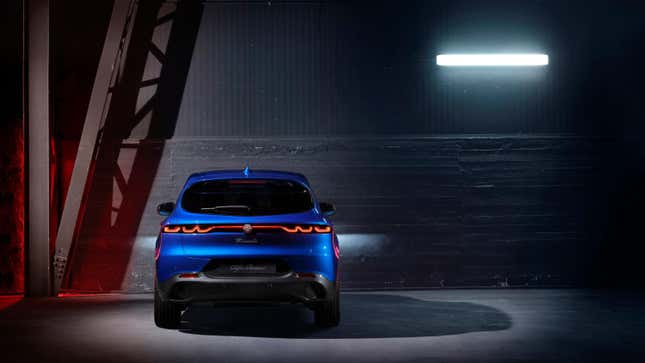 Now, after months on the edge of our seats, we have the answer: $44,995, or a little bit less than a Lexus RX or BMW X3, a little bit more than an Infiniti QX50. That's right — in the world of compact luxury crossovers, the Tonale's pricing is middle-of-the-pack. It's fine! It is An Competitor in this crowded market. If you buy one, no one will accuse you of not having purchased a motor vehicle.

And, in today's automotive market, no one can reasonably accuse you of overspending. The average new car transaction price in the U.S. is nearly $49,000, meaning the Tonale's technically-sub-$45k pricing is objectively cheap. The higher-spec Veloce trim, touted as the Tonale's performance offering, only barely edges out that average new-car price at $49,695 — not bad for the best possible spec.
The pricing figure comes from Alfa's website, which recently began accepting preorders for the crossover. The Tonale was originally estimated to hit dealers during the first quarter of 2023, meaning preorder holders may not have to wait long before getting their hands on a shiny new Tonale. Just, if you're in the market, maybe don't bother with the NFT business.