The 2019 Infiniti QX50 is as plush as it is pretty. And for better or worse, you'll never notice that it has an engine unlike anything else on the road right now. In fact, in this crossover, you'll barely realize you're driving at all.

The new QX50 isn't autonomous, but it feels more like a baby stroller for adults than most other cars. The super-soft seats, heavily assisted steering and body bristling with proximity sensors coddle pilot and passengers, which makes for a really great ride if you want to exert the absolute minimal effort behind the wheel of a car.

Hardly anyone who buys this thing will have any idea how complex and radical its variable compression engine is, but they may apprecaite the VC-Turbo's frugality if it ends up being as efficient as Infiniti's engineers and marketing people claim.
(Full Disclosure: Infiniti rented out most of a fine Beverly Hills hotel to wine and dine members of the media, including myself, in honor of the new QX50's impending release. The car company also picked up our tab at sushi joint that makes other sushi joints look like bait shops. Infiniti says the QX50 starts at $36,000 and tops out around $57,000 but we were only allowed to see models on the upper end of that spectrum.) 

G/O Media may get a commission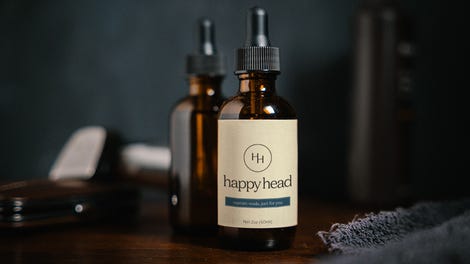 If anyone was hoping that the new QX50's swoopy lines are paired up with an exhilarating driving experience, let me go ahead and pop that balloon before your optimism inflates it any more.
That's not to say the car is bad to drive. Riding in it is really quite pleasant. It's just calm and collected to the point of near total numbness. Yes, even if you put it in "sport mode" and play with the paddle shifters that override the CVT to simulate shifting gears.
But not every car needs to be a tire-slaying monster. A vehicle that offers this much removal from the noise, vibration and harshness of your average road surface, plus generous seating for four adults and ample cargo space, has solid appeal for those who like luxury and have stuff to haul.
The QX50 is so comfy that I had trouble staying awake in it. I never got tired of looking at the thing, though.
What's so special about the engine?
The KR20DDET 2.0-liter four-cylinder turbo under the hood of the new QX50 is, mechanically, quite remarkable. Utilizing what is kind of like a hinged rod at the bottom of its pistons, the engine is able to seamlessly transition between a compression ratio of 8:1 to 14:1.

According to the people selling it, the benefit here is that the variable compression turbo (simply named: "VC-Turbo") can be stronger when you want speed and more miserly when you want to save fuel than an engine with a fixed compression ratio. Of course that's a simplified explanation, and I'd encourage you to read more about it if you're interested in the technology's finer points.
In practice, I can report that Infiniti seems to be on the right track with the efficiency part. We saw about 28 mpg in urban driving which is pretty damn impressive for a 3,800 pound crossover. Rivals in this class like the BMW X3 and Mercedes GLC are EPA rated at 29 and 28 mpg, respectively, on the highway. I wouldn't be surprised if a gentle driver could squeeze into the 30s on the regular in the QX50 though.
But as far as performance goes, the engine's pretty modest. Matting the gas pedal off a stoplight doesn't do much besides make noise. Trying to find power on an aggressive corner exit isn't all that rewarding either. That said, the QX50 does surge to passing speed with plenty of competence as long as it has some momentum.
While Infiniti is not the first company to experiment with the concept of variable compression, it is the only automaker utilizing such technology in a mass-market production car right now. It seemed smooth to me, but we'll have to wait and see a few thousand hard miles on these engines before we'll know if the tech pays off in the long run or becomes an obscure piece of automotive trivia.
The dream for this tech is that it makes room for a "best of both worlds" scenario, offering power when you want it and efficiency the rest of the time, to a greater extend than today's commonplace variable timing technology or turbocharging.
My initial impressions, at least as it's executed in the QX50, is that this tech is more biased toward efficiency than performance. But since Infiniti's probably planning to pair it with hybrid electric power within the next few years, it could start pushing fuel economy figures for fatter vehicles like mid-sized crossovers way beyond what we're seeing today.
Other specs that matter
The VC-Turbo puts out a claimed 268 horsepower and 280 lbs-ft of torque, but we haven't seen any official EPA fuel economy figures yet. We do know that the engine wants premium gas, though. It's transversely mounted, and the QX50 is front-wheel drive by nature. All-wheel drive is optional.

You'll never know it though, since you won't want to push this thing through corners hard enough to feel understeer.
Upper-trim QX50s are loaded with driver assistance features like blind-spot warnings and a 360-degree camera, but what modern luxury cars aren't? More impressively, the Infiniti has one of the biggest trunks in its segment of medium-sized crossovers: a claimed 31.4 cubic feet of cargo capacity behind the rear seats. An X3 has a claimed 27.6 and apparently the GLC is much tighter with just 17.6.
The entry-level FWD QX50 starts at $36,550 with the top-trim AWD ringing in just above $45,000. Options and packages can push the final sales price much higher; the Sensory Package which gets you LED headlamps, some pretty interior pieces and other goodies is $7,500 alone.
If you're looking for more numbers and specs, Infiniti's got a whole page for you.
What's great
The outside of the new QX50 is far more attractive than any compromise car has a right to be. Is it a rotund wagon? A small SUV? It's definitely not a coupe, but the days of crossovers all needing to look like frumpy blobs are behind us. The QX50's design is clean and slick and distinctive without being offensive or obnoxiously aggressive. That level of finery continues to the interior which, in the top trims, is full of interesting shapes covered in a beautiful mixture of colors and materials.

Climb in and the seat absorbs even the fattest of asses like a water bed full of moisturizer cream. The thrones in the front of a high-spec QX50 are spa-level soothing, wrapped in nice soft leather and largely adjustable.
The spa theme continues when the crossover's underway: noise from the outside world is barely perceptible through the QX50's thick hide of soundproofing.
What's weak
Once you've made yourself at home in the QX50's billowy chair and start the engine, you're greeted with two infotainment screens. The top one displays a map, the lower one cycles through menus including climate control, map control and audio control. Both are rendered in an unimpressive resolution you'll recognize from that old Garmin you had suction cup'd to your windshield five years ago.

Why two? Infiniti's reps say customers like "a dedicated map screen." I found that the car's map got its butt kicked in terms of response time, usability and traffic awareness by my iPhone SE running GoogleMaps. Speaking of which, Apple Car Play and Android Auto are not part of the QX50's infotainment suite.
As far as the car's casual acceleration and remarkably numb electronic steering, they're only weak points if you're comparing this to a Porsche Macan or an actual sports car. But, yeah, if an engaging driving experience is what you're after this is not your ride.
Early verdict
The Infiniti QX50 feels like it really wants to be autonomous. The physical act of driving it is kind of banal, but sitting in one of the top-trim versions is borderline sublime.

Between the impressive banishment of road noise, glassy smooth ride and floating spaceship-style chairs, this is a really enticing vehicle for people who want to look good and be comfortable but don't really care about the physical act of driving.
The QX50's mediocre infotainment situation is really the vehicle's biggest letdown, but overall the cabin is a great place to luxuriate. And the crossover's intricate and excellent design, inside and out, goes a long way in giving the car some character beyond just being comfortable.
2019 INFINITI QX50 PURE FWD Specs
Engine type
Intercooled Turbo Premium Unleaded I-4
Transmission/Drive
CVT w/OD