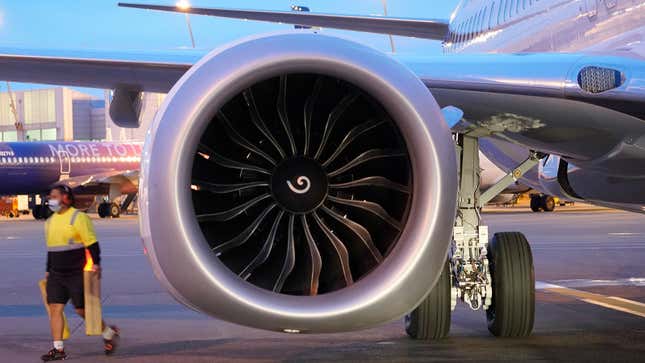 Global airlines are having a time of it right now, with shortages of everything from ground workers and planes getting in the way of seamless service. Now, carriers operating certain Airbus and Boeing planes are racing to fix a new problem: fake engine parts.

According to a new report from Bloomberg, airlines flying older-generation Airbus A320 and Boeing 737 planes might have been duped into fitting their engines with counterfeit parts. Now they're all rushing to find the fake parts and replace them before anything bad happens.
The planes in question are those running the CFM56 engine, which was manufactured by General Electric (GE) and Safran. It is one of the best-selling airliner engines in the world, so this is no small number of planes that need checking. In each case, the bogus parts were sold with counterfeit safety certificates, meaning that operators have no idea of their origins or reliability. Because of this, Bloomberg reports that operators and safety agencies are working around the clock to locate and replace the parts.
The counterfeit parts were first identified last month, when the European Union Aviation Safety Agency (EUASA) warned that London-based parts company AOG Technics had been supplying parts with forged certifications. The EUASA then told operators to begin quarantining parts that were supplied with counterfeit documents. The site reports:
"The documentation of parts is a very critical issue," said Klaus Mueller, a senior adviser at AeroDynamic Advisory and a former senior executive at MTU Aero Engines AG and Deutsche Lufthansa AG's maintenance arm. "The industry is taking this topic very, very seriously."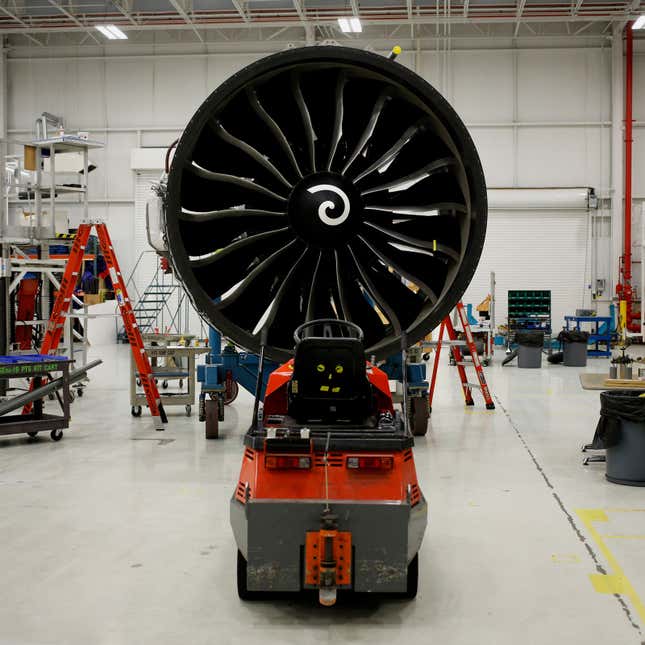 So far, it's not yet known just how many planes are fitted with these dodgy parts and AOG Technics has also refused to "provide detail on the actual origin of the questionable parts," Bloomberg reports.
Information such as this is essential for airlines and other companies working to repair and maintain their fleets. Without proper certification, operators face a huge safety risk as they have no idea of the true quality of the parts or their age. As a result, they may have no idea if a part was built to aerospace specifications and there's no knowing if, or when, the falsified parts could fail.
The parts have already been found on aircraft registered in the UK, where the Civil Aviation Authority said it was investigating "a large number of Suspect Unapproved Parts." In total, the engine's manufacturer CFM International has uncovered 50 numbered parts with more than 70 falsified airworthiness certificates that were supplied by AOG Technics. Falsified documents for seven parts used on the CF6 engine, which is used on some Boeing 747 planes, have also been found.

As a result of the investigation, GE and Safran have sent cease and desist letters to AOG Technics, which Bloomberg reports is not an approved vendor for parts for its engines.