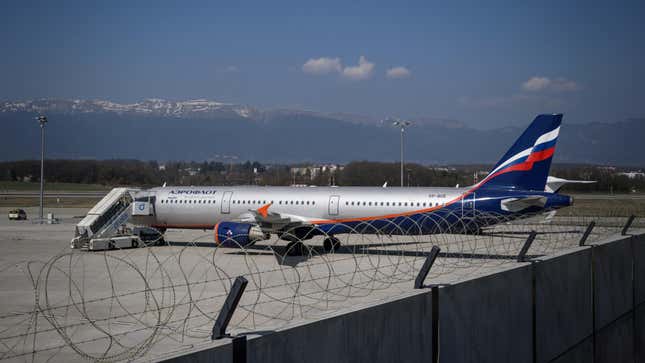 The sanctions imposed by the United States and almost 40 other governments on Russia after its invasion of Ukraine in February 2022 have significantly impacted its aviation industry. Russian airlines haven't been able to fly in the airspace of numerous countries. Carriers have had to cannibalize aircraft for spare parts to maintain Boeing and Airbus airliners. Some Russian airlines, though, have also found ways to circumvent the sanctions to buy avionics and other parts.
The New York Times reported that Oleg Patsulya, a Russian citizen living in South Florida, was arrested along with a business partner on charges of violating export controls and international money laundering. The newspaper stated that Patsulya maneuvered American parts to Russia via Turkey. His alleged actions are just a snapshot of the massive network of actors illegally importing aircraft components and electronics into Russia.
Import Genius, a U.S. trade data aggregator, found that over 5,000 aircraft parts shipments were made into Russia over eight months in 2022. The parts would be purchased from the manufacturers by third-party companies, shipped to countries like China or the United Arab Emirates to evade sanctions, and then sent to air carriers in Russia. During the period observed, the value of the parts imported was $14.4 million, including $8.9 million in Boeing components.
While the sanction skirting is a serious issue, the Russian aviation industry has taken a sizable hit and is still deservedly struggling to operate normally. The value of plane and aviation parts imports to Russia has fallen from $3.45 billion to only $286 million. Along with cannibalizing their own planes, foreign aircraft stranded in Russia have been seized and stripped for parts. As time passes, it will become more difficult for Russian airlines to acquire parts to keep their planes in the sky.