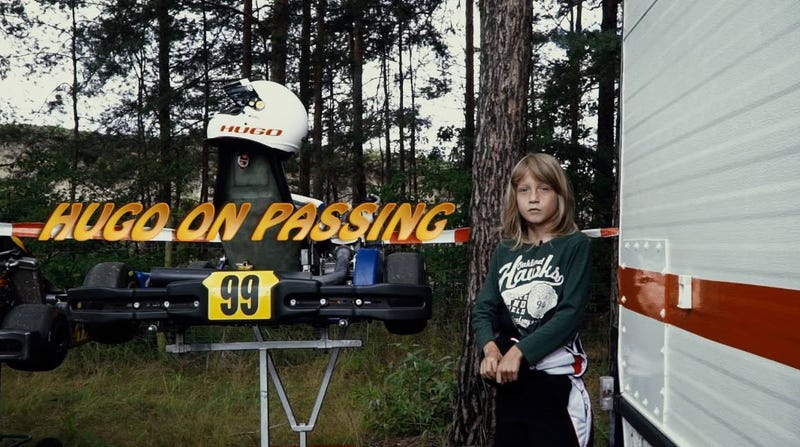 The thing about kids who race karts is that they are still very much kids.
And yet when they're behind the wheel, they somehow begin to have this cross into something like adulthood—children faced with real responsibilities of braking and passing and racing. Watch the clip here:
And see the little intro to Hugo here:
That's what's so completely unreal about youth karting, which looks like it's perfectly captured in Chris Kippenberger's Kart Kids Der Film, following the same kids from his award-winning Kart Kids short several years down the road. This is just a teaser of his self-shot, self-financed full feature. I can't wait to see the whole thing.
Follow along on Facebook until the full debut.