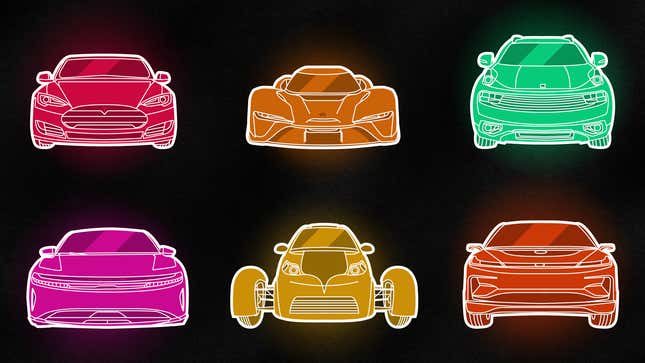 A lot of people want to build cars in the year 2018, with an emphasis on the want. That's because building cars is difficult, an art that the biggest manufacturers have refined over decades and, given the number of recalls we still see, aren't done refining. Even so, many startups still try. Here's a guide to the ones that matter.

This Is The New Mercedes-Maybach Night Series
Some ground rules: "Real car" in this exercise does not mean "prototype." Prototypes are easy to produce given enough money, and much of the heavy lifting can be outsourced to suppliers. "Real car" here means an automobile that is being mass produced on a consistent basis.
I have also taken the liberty of rating the chances of success of building such a vehicle for each company, on a scale of zero to five Hyperloops.
---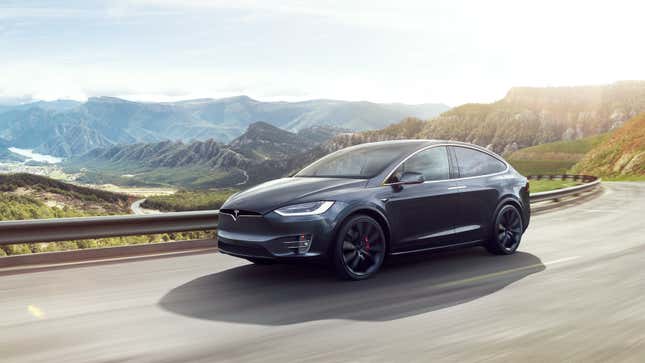 Tesla
It's a bit of a stretch to categorize Tesla as a startup at this point, though I suppose it is, since it is still relatively young for a car company and it's a long, long way from being profitable.
What Does It Want To Do?
Mass produce electric cars for the masses at an affordable price point, while making some really nice electric cars for rich people, while also revolutionizing the world.
Who Owns It?
Elon Musk is the largest shareholder, with about 20 percent of the company, though Tesla's been a public company since its June 2010 IPO, meaning that there are a lot of shareholders at this point. (That can include you, if you really want.)
Chances Of Making A Real Car?
4.8 Hyperloops.

Tesla have already made tens of thousands of cars, some of very high quality and others with problems.

---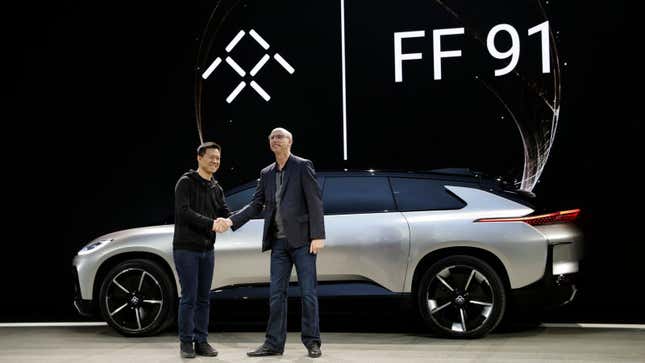 Faraday Future
The company started in 2015 and has had an interesting time of it.
What Does It Want To Do? 
It wants to make all-electric, fully-autonomous cars that are like a smartphone, part of one gigantic tip-to-tail digital ecosystem capable of conforming to almost every one of your whims and desires. Some of this overlaps with LeEco, which is nominally not the same company. Nominally.
Who Owns It?
It has a lot of investors, but its main financier is Jia Yueting, a Chinese billionaire who current and former Faraday employees are concerned is running the company into the ground. Jia is also behind LeEco, which has not been having a good year.
In the meantime, Jia was reportedly ordered to return to China to address his mountain of debt.
Chances Of Making A Real Car?
0.4 Hyperloops.

Faraday has managed to make some impressive prototypes, but it's still pretty far from mass production. (Plans for a $1 billion assembly plant, for example, fizzled over the summer.)

---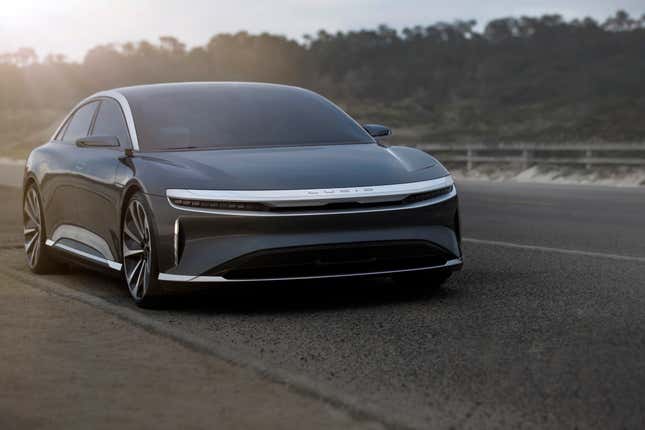 Lucid Motors
Founded in 2007, Lucid created a prototype, the Lucid Air, in 2016. It had two motors and was lauded for its design, by Peter Rawlinson, who was chief engineer on the Tesla Model S.
What Does It Want To Do?
The company said at the Lucid Air's unveiling that it hoped to put the car into production in two years. That hasn't happened after Rawlinson said earlier this year that the company didn't have enough money. Lucid said its prototype could make up to 1,000 horsepower, and it planned to sell the car for $60,000.
Who Owns It?
Investors include a lot of VC money, in addition to LeEco, which is controlled by Faraday Future financier Jia Yueting.
Chances Of Making A Real Car?
0.3 Hyperloops.

The last time we checked in on Lucid it was trying to get Ford to buy them and still not producing cars, but, in late December, Rawlinson denied that the company had seriously tried to sell itself and said that a new round of funding was "imminent." I wish Lucid the best!
---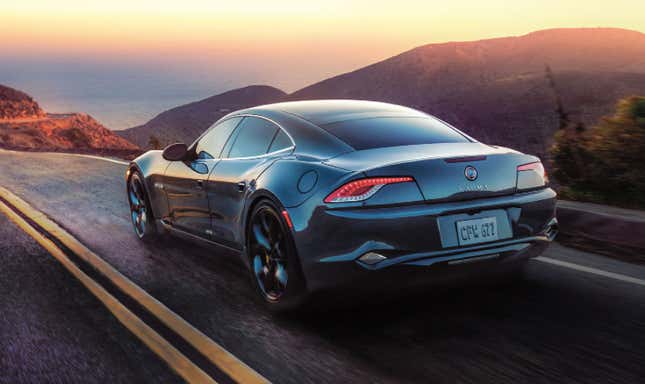 Karma Automotive
Karma arose from the ashes of Fisker which made an all-electric car called the Fisker Karma that Justin Bieber once bought. Then Fisker went bankrupt. Then a Chinese company known as Wanxiang Group bought it, renamed it Karma Automotive, and produced a car called the Revero that was pretty much the same as the Fisker Karma, but bad.
What Does It Want To Do?
It wants to sell the Revero, which costs $130,000 and runs on part electricity and part gas, and looks to be almost entirely like the Fisker Karma. It appears that some of them have shipped, though not in Europe yet. Wanxiang has said it plans to build a $375 million factory in China capable of producing 50,000 vehicles a year.
Who Owns It?
The aforementioned Wanxiang Group, a multinational company that, before the purchase of Fisker's carcass, was mainly in the business of car parts.
Chances Of Making A Real Car?
A single Hyperloop.

Karma has a real car in production but it's unclear how sustainable the operation is, or if anyone actually wants to buy the cars themselves.

---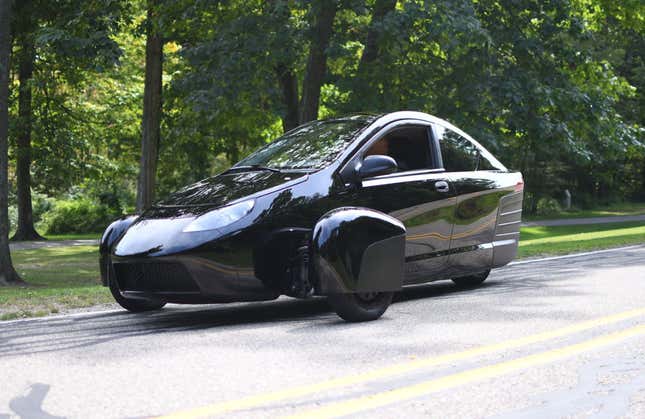 Elio Motors
Elio has a long and strange history that you can read about more here. It's best summarized that Elio started out capturing the dreams of America's nonconformists with promises of an affordable three-wheeler, but has only succeeded in pissing off the people of Louisiana.
What Does It Want To Do?
Mass produce three-wheeled cars that get 84 miles per gallon of gas and have an extremely unique look, all for as little $7,450.
Who Owns It?
Paul Elio, along with some investors. Elio was pretty much broke before finding a major investor in the billionaire real estate developer Stuart Lichter.
Chances Of Making A Real Car?
Lol.
Last we checked in on Elio it was nowhere near production and had left behind a trail of frustration in Shreveport, Louisiana, where Elio has taken over a factory thanks in part to generous government subsidies.
---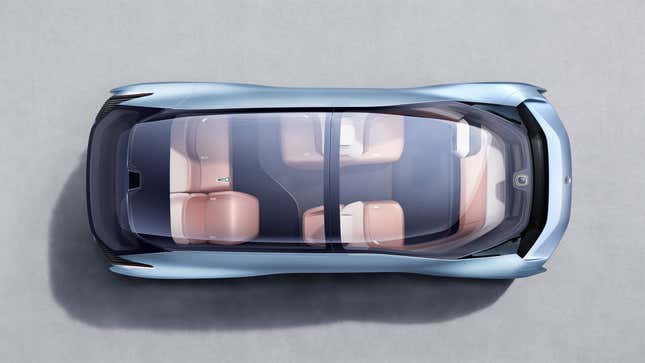 Nio
A Chinese company backed heavily by Tencent Holdings, Asia's second-biggest company, Nio is valued at around $5 billion and hopes to launch an all-electric SUV this year, though time is running out.
What Does It Want To Do?
Produce electric cars for the masses, in part because China as a country is pivoting hard away from gasoline as smog grips many of its cities. Nio's first car is the SUV, which seats seven. The car will start in China but the company it will bring a vehicle to market in the U.S. by 2020.
Who Owns It?
Tencent Holdings, and some other investors.
Chances Of Making A Real Car?
4.05 Hyperloops

The company got $1 billion in funding and have had a concept out there for awhile, and seem pretty serious.
---
Zoox
I believe this one has the worst name. It was founded in 2014. Zoox. It's called, "Zoox." Zoox.
What Does It Want To Do?
A mysterious company, Zoox has raised around $250 million to build... something. The "something" is probably a robo-taxi, which will ferry you around in part with their own app. It won't have a steering wheel, and will "[assume] self-driving abilities from the get-go," according to Bloomberg.
When will these vehicles be produced? We don't know yet.
Who Owns It?
The company is controlled by Tim Kentley-Klay, its co-founder and chief executive officer, but its real owners are probably the venture capital firms that have invested in it. (TechCrunch said in September that it was valued at around $1.5 billion.)
Chances Of Making A Real Car?
0.6 Hyperloops.

Take this from Bloomberg, one of the few publications that has actually seen the robo-taxi.

The company is poised to either revolutionize the transportation industry or flop with rarefied skill, and, my word, do many of us want to know which it will be.
So, yes, in 20 years we might be living in a Zoox world. But, as they say, history is littered with the carcasses of car startups.
---
Nuro.ai
Founded by two former Google engineers, who have been working in secret since at least last year on the future.
What Does It Want To Do?
It's unclear. A self-driving car is probably a part of it, but so is other types of artificial intelligence.
Who Owns It? 
No one knows for sure, but Jiajun Zhu and Dave Ferguson, the former Google engineers, are its founders.
Chances Of Making A Real Car?

Nah.
Well, I'm not saying that there's zero chance that Nuro.ai will ever produce some cars, but the company seems pretty unfocused, from what we know about it, the car being the "first in a line of products" it's trying to develop, according to Recode. Those other products might include things like robots.
---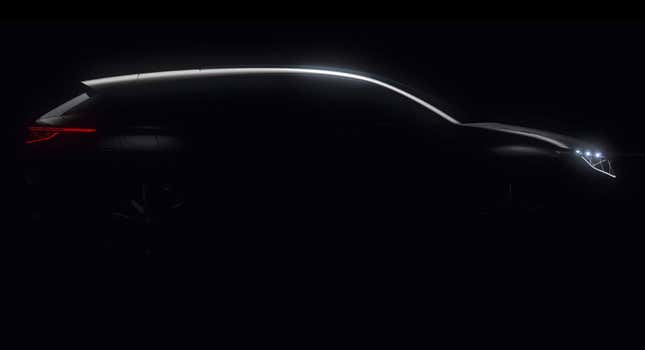 Byton
This company went by the name Future Mobility Corporation for a while, because startups like to be secret and possibly hail from the dystopian hell of Total Recall (the 1990 original, not the 2012 garbage).
It then came out as Byton, which is pronounced "bite-on," as in "byte on wheels." I'm not making this up.
What Does It Want To Do?
It wants to build electric vehicles for the Chinese market, with a $1.1 billion facility opened in September 2017 in Nanjing, China, according to Forbes. It hopes to eventually make three models and 300,000 vehicles a year.
Who Owns It?
Its co-founders are Daniel Kirchet, who used to lead Infiniti China, and Carston Breitfeld, who used to lead BMW i8 program. The company recently took in $240 million in funding, and presumably the people who put in that $240 million now own a not insignificant chunk of it.
Chances Of Making A Real Car?

2.9 Hyperloops.

While Byton has reached a stage that many startups never get to—actually getting somewhat close to something resembling production—now it has to stick the landing, which is, indeed, the hardest part. (See Tesla.) The first Byton vehicle, an SUV, is set to be unveiled at CES in January and expected to be delivered to customers by 2019 in China, before expanding to the U.S. and Europe.
We'll see.
---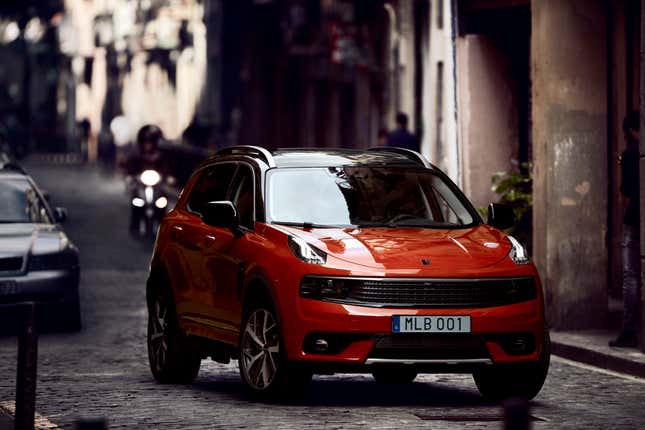 Lynk & Co
Technically it's not really a startup, because it's a joint venture of Volvo and Geely, even though Geely already owns Volvo. Lynk & Co began delivering its first vehicle, an SUV called the 01, to Chinese customers, a couple weeks ago.
Ford, though, is very upset about its name, since it sounds very similar to Lincoln, challenging the company's trademark application with the U.S. Patent and Trademark Office. I mean, say it fast. Lynk & Co.. Lincoln Co.. Lynk&CoLincolnCoLynk&CoLincolnCoLynk&CoLincolnCoLynk&CoLincolnCoLynk&CoLincolnCoLynk&CoLincolnCoLynk&CoLincolnCoLynk&CoLincolnCo....
You get the idea.
The outcome of that challenge is still pending.

What Does It Want To Do?
It wants to build electric vehicles for the Chinese market, with an initial run of 6,000 01s and hopes to sell up to a half a million cars in China, Europe, and the United States by 2021.
Who Owns It?
Geely and Volvo. Although Geely already owns Volvo, like all things in life, it's complicated. Let's just say Geely, for ease.
Chances Of Making A Real Car?
3.7 Hyperloops.

SUVs have been made, and while early sales are strong, the question, like with Byton, is whether Lynk & Co can scale it. Those first 6,000 vehicles will be the biggest indicator, and if Lynk can pull those off relatively hitch-free (a tall order!) it might be in the game for real. We like their chances better than most in part because two serious companies are behind the effort.
---
That's it! All the ones that matter. As you were.

This story has been updated to clarify Byton's production status and to add some new information on the current state of Lucid Motors.