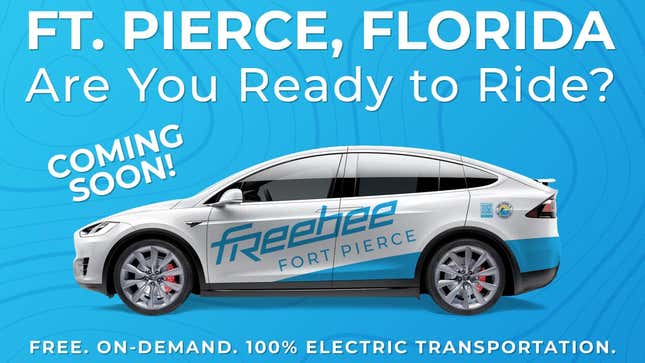 Depending on where you live, a rideshare service like Lyft or Uber can be a good thing, available to keep people from driving drunk, help seniors get around, or get a single parent to work faster than public transit can. Florida outlet Treasure Coast Newspapers reports Fort Pierce, Florida, has launched a free rideshare service with Teslas. A rideshare company will get hundreds of thousands of dollars from the city in the process, in what is a one-year pilot project.
In case you missed it:
Fort Pierce has partnered with rideshare company Freebee in starting the ridesharing service for the city's downtown area. It works just like any other ride-sharing company: users download an app, and then use that to request rides to destinations in the city's downtown. The service uses a fleet of four Tesla Model Xs to help residents get around.
Jason Spiegel, managing partner of Freebee said the service meets the transportation needs and problems of communities. ​"We are dedicated to solving some of the most challenging problems for communities, which includes getting people to leave their personal vehicles at home and providing convenient options for people to get where they need to go." The service is made more interesting by the fact that all rides are free. It sounds great right? That is until you get into the details.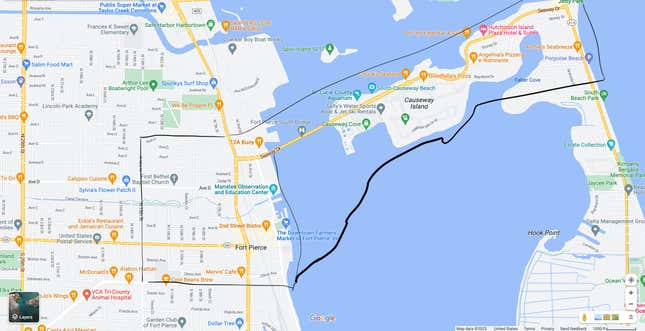 G/O Media may get a commission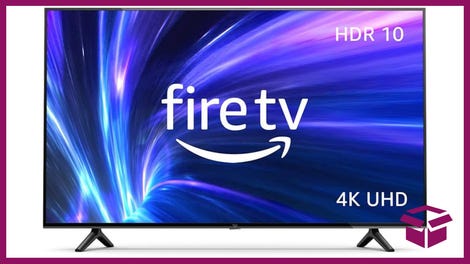 42% Off
Amazon Fire TV 50" 4K Smart TV
First, the service is only available for the downtown area of the city. To make sure that riders only use Freebee for the downtown area, they defined it by street boundaries. Fort Pierce is just under 30 square miles. The operating area of the service is limited to an area just under four miles wide and not even half a mile in length at its longest point. And while it services the downtown area, Freebee's service hours of 10 am to 8 pm Thursdays and Sundays and 10 am to 10 pm Fridays and Saturdays won't help if you're staying out late. It's also not exactly quick. One rider was quoted as saying she waited 12 minutes for her ride (And given the destinations she told Treasure Coast Newspapers she was going to, it was only 2.3 miles away, or a six-minute car ride.)

Then there are the intentions. One of the goals of the service is economic, as businesses can advertise with Freebee for free, which the city and the company say can drive economic development. The city said Freebee is also meant to "...ease traffic congestion, and stress on parking demands." Ridesharing doesn't exactly do that. While it does take drivers off the road, it just puts them in another car that they aren't driving.

And then there's the cost. The city has entered into a one-year contract with Freebee. And while companies like Lyft and Uber have drivers bear the cost of the vehicle, city officials say that they paid $400,000 for the four Model Xs. That isn't that much money, but it also seems like too much money? Everything about this is too much and not enough.