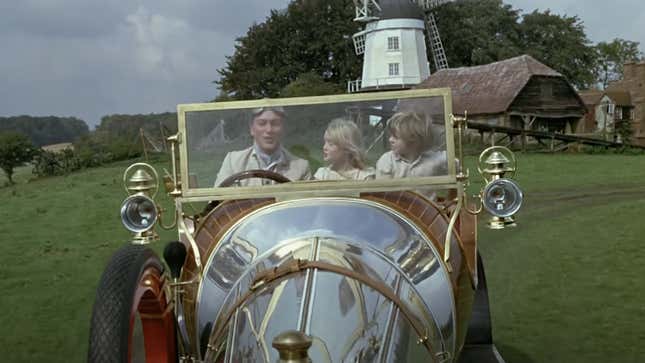 It's famously tough for residents of sunny southern California to navigate roads in rough weather (though they've had a lot of practice recently), but we think we can give Dick Van Dyke, legendary comedic icon and, at 97 years fun still driving, a break.

Max Greenfield's Advice for Road Trips With Young Kids
In case you missed it:
Van Dyke crashed his surprisingly cool silver Lexus LS 500 into a gate after sliding on a slippery stretch of road in his hometown of Malibu, California last week, NBC reports. No other cars were involved in the crash. The iconic comedian suffered moderate injuries and was treated at the scene. No other cars were involved. It seems Van Dyke was driving too quickly for adverse conditions, which may be due to the scarcity of rain in Malibu, but I prefer to think Van Dyke is just a secret speed demon. Van Dyke was also involved in a car fire when his Jaguar burst into flames in 2013. He was rescued by a Good Samaritan.
You may have heard of Van Dyke from your grandparents reminiscing about the black-and-white era of sitcom television. From 1961 to 1966, millions of Americans tuned into the Dick Van Dyke Show every week. You may have seen him in childhood classics like Chitty Chitty Bang Bang and Mary Poppins. At 97 years old, he's still making entertainment; Van Dyke appeared on the hit show The Masked Singer just last month. Afterwards he joked he believed some people likely think he is dead. I know I did.
But now that I think about it, he might never die. My current theory? Laughter fuels his unholy powers and, after appearing in countless films and television series and winning a Grammy, Emmy and Tony, he may actually be immortal at this point.