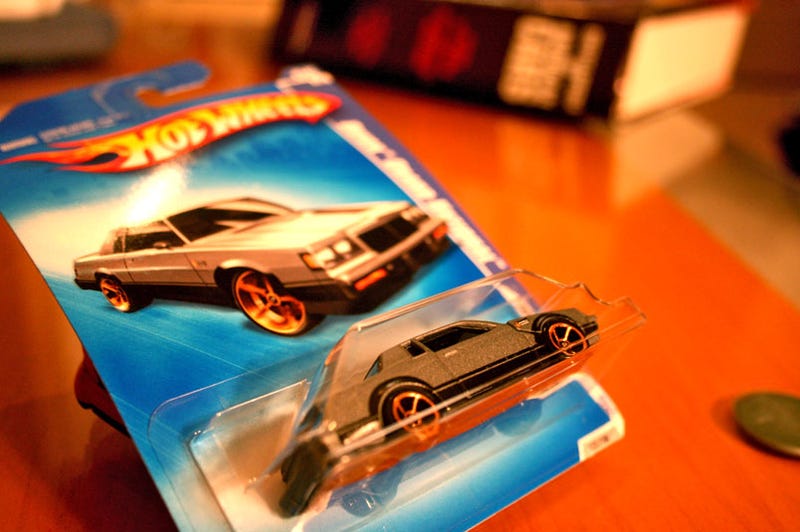 In case you haven't noticed, we're big fans of the Buick Grand National, so when we saw this Hot Wheels Turbo Buick action, we just had to make it ours.

The Grand National is quite the bargain at under $10K for a low-mileage, good condition model, but at $0.97 it's a steal.
The detail on this model is high, including the signature logo on the side, two-tone paint and hood scope. Fit and finish is also quite good, though we're not huge fans of the gold wheels. Taking this from awesome to rad is the engine cover, which comes off to reveal a black plastic turbo-ed engine block. Although we're not complaining, we are interested in what is fueling funding of a little four-wheeled bit o' awesome. We're assuming it's got something to do with the Fast And Furious appearance.
Equally as cool, it turns out there's a Datsun 510 Hot Wheels Car out there as well. It makes us want to have kids just so it isn't so awkward buying and talking about toy cars.