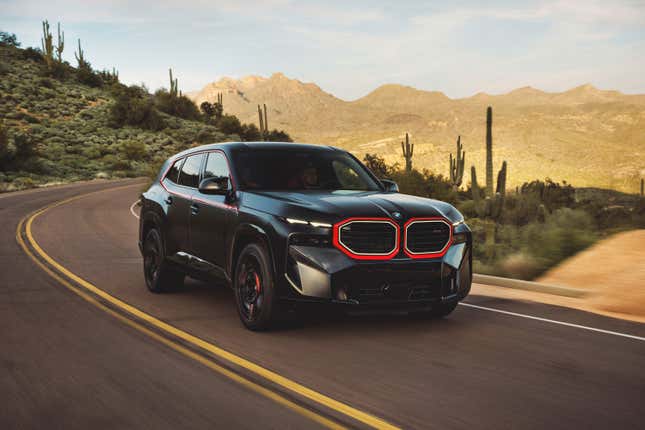 BMW's flagship M performance vehicle is now an SUV, and while that may rankle more than a few people's cankles, it's just the world we live in. Plus, it's not all bad, with the XM producing a not-inconsiderable 644 hp and 590 lb-ft and offering up a pretty wild interior that marks a huge deviation from BMW's typically spartan cockpits. Things are about to get even cooler still, according to an announcement made by BMW on Tuesday, with the introduction of the even higher-performance XM Label Red.

In case you missed it:
Label Red (not to be confused with Bentley's old performance badge, Red Label) will be the highest-powered BMW ever offered to the public with a staggering 738 hp and 738 lb-ft of torque provided by its 4.4-liter twin-turbo V8 and hybrid system. Munich claims this is good for a 3.7-second 0-60 time, and if you opt for the M Driver's Package, you'll get a top speed of 175 mph.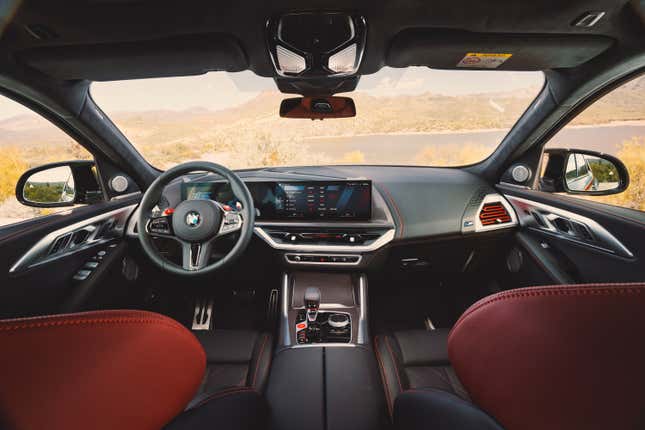 Set to make its global public debut at Auto Shanghai later this month, the XM Label Red's performance increases seem to come exclusively from tweaks to the internal combustion engine, which makes sense given that it's a whole lot easier to turn the boost up a little than it is to rework an entire hybrid drivetrain system.

Other than the performance increase, the Label Red gets some aesthetic changes, such as optional red accents on the exterior (rather than the standard vehicle's black trim) and access to some new colors, including 50 BMW Individual colors, at no extra charge. BMW Individual is where all the good colors live anyway, so this is pretty cool.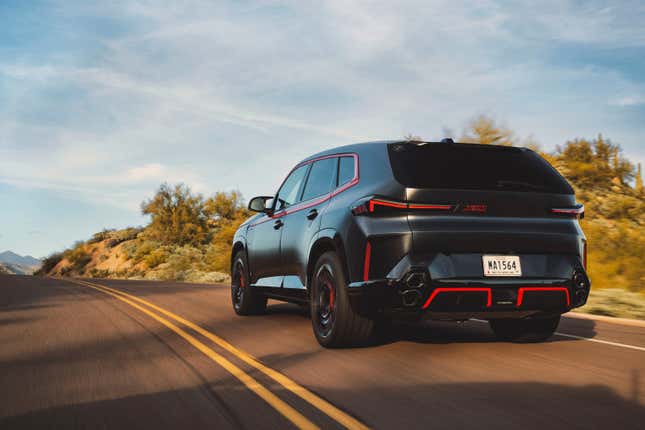 The BMW XM Label Red is set to enter production in August at BMW's Spartanburg, South Carolina plant. While the company is keeping tight-lipped about pricing for now, it promises to spill the tea closer to the start of production. Given that the regular XM starts at around $150,000, we'd expect the Label Red version to be a lot more.