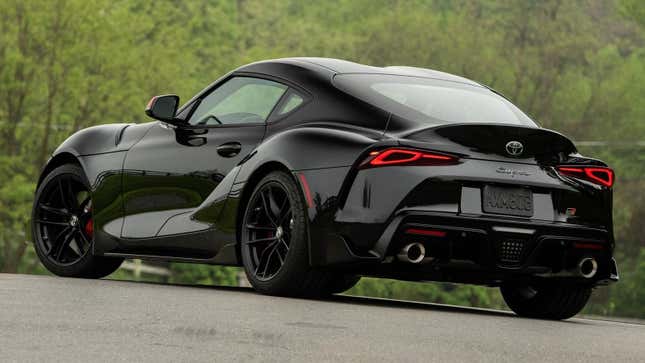 It has to be a worrying experience being a vehicle owner and listing it on Turo. Every booking comes with the possibility of someone doing something they're not supposed to in the car. Especially for performance cars, which Turo has a ton of. But when a teacher is the one doing the renting, an owner shouldn't have anything to worry about, right? Unfortunately, one Turo owner was proven wrong; Fox 32 Chicago reports that a teacher allegedly used a vehicle he rented from Turo in a land speed competition.
In case you missed it:
The whole ordeal started at Naperville North High School in Naperville, Illinois. Gregory Ditch, an automotive teacher at the school, was overseeing an all-girl student group who had built a racing truck to compete in the Texas Mile land speed record competition. But on the way to the race in Beeville, Texas, the truck broke down. Rather than give up and turn back, Ditch set to work finding a replacement vehicle for the competition. He says that he was on the phone "for hours all night trying to find some type of vehicle somewhere." His search led him to Turo and Geovanni Morales' Toyota Supra 3.0.

Morales, who lives in San Antonio, says he didn't think much of the rental because Ditch was an older man who was also a teacher. That meant responsibility to him.
"I've been doing rentals for a while. Usually I'm concerned when it's a younger guy. He's a lot older, he knows about cars, he's a teacher, so I'm like OK, my car's in good hands," Morales said. That trust turned out to be misplaced.

Ditch confirmed the rental for three days. But Morales says that he got a feeling that something wasn't right not long after.
"I was like I don't know why, I get a feeling that maybe this guy was racing this car," he said.
The story gets weirder from here. Morales and Ditch have differing versions of what happened.

Morales says when he got the Supra back, he noticed something wasn't right, so he started an internet investigation. That investigation turned up photos of the Supra from the competition with Ditch and his team bragging about winning. Morales says the Supra allegedly got up to 160 mph and that the tires and brakes were worn down, causing $4,000 in damage.
When Morales confronted Ditch about what he found, Ditch claimed that the Supra in the pics wasn't Morales' Supra. Morales didn't buy it, of course, saying, "So you happened to come across a car that looked just like mine, same color, same color wheels that are not stock. I mean, come on."
But when Fox 32 asked Ditch where he rented the vehicle from, he claims he didn't get it off Turo and that it came from a dealer. In a confusing, almost rambling, statement, Ditch tried to explain. "I borrowed the vehicle from, we ended up with the vehicle from, it didn't come from Toyota, so I started making some phone calls and I got it from a dealer. We borrowed it, it's legitimate, so I don't know who he is or what the full story is with him, but that's not at all what happened."

Both Turo and Naperville High School are currently investigating the situation.