Like many of its potential buyers, the E-Class has gotten a facelift. Most cars go through this sort of mid-life crisis refresh, and many would argue the old E-Class needed one particularly, with a somewhat fussy trapezoid-ish quad headlight setup and four more round driving lights below.
The new face is cleaner, with much more integrated lights (though still retaining the four-lamp look) and, of course, some styled LED driving light strips. There's a couple of versions of the front end, either a more classic-Benz grille with a hood ornament and everything, or a sportier grille with the three-point star nice and big in the front. There's a couple of versions of the front bumper and valence to go with the grilles as well.
The dash and interior are refreshed as well, getting a similar degree of cleanup and having a more coherent overall design. Plus, various trim levels let you pick between a big slap of juicy tree meat in the middle, or a metallic strip.
Seeing these new E-Classes in person, one of the most unexpected things I found was how strangely American they feel. Especially the wagon. This isn't an insult, I should make clear. It just that there's a number of details I normally associate with American cars: column shifters, pedal parking brakes, lots of wood and little bades that say things like "ELEGANCE", jump seats in the way-back of the wagon — all these things add up to a certain, almost nostalgic feeling that conjures up images of my family's old '73 LTD County Squire. Like I said, this isn't a dig — I think a column shift makes sense if you're just shuffling from P to D to R, and the overall effect feels pretty good.
Plus, the lineup of dash clocks throughout the E-Class line is really great. If the design of the clock is your primary decider in buying a car, the square-faced clocks in the E-Class are absolutely worth a look. Also, if this person exists, I'd like to meet them.
G/O Media may get a commission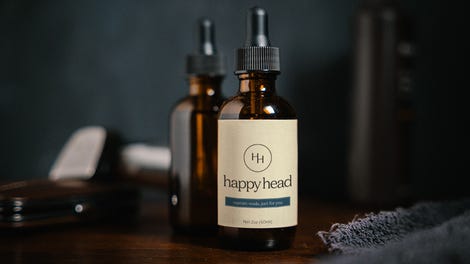 Like so many new cars, the new E-Class is slowly, gradually, insidiously becoming more and more self-aware, now sporting adaptive cruise control that keeps you both in your lane and out of the trunk of the car in front of you, a brake assist system (BAS Plus with Cross-Traffic Assist) to keep you from mowing down orphans and puppies with casual abandon, and an optional Stereo Multipurpose Camera, which consists of two cameras mounted at 45° angles by the rear-view mirror to give an extended view in front of the car. Actually, the Active Parking Assist system also available for the new E-Class gives views around all four sides of the car for nearly a 360° view. This new E-Class can be thought of as a mobile computer vision platform that happens to be able to hold four people and their luggage.
There's 18 possible drivetrain configurations available on the new E-Class. The engine options include a 2.1 L 4-pot turbodiesel making a decent 190 HP/369 lb-ft, a 302 HP/273 lb-ft 3.2L V6, a hybrid drivetrain using that same V6 plus a 27 HP electric motor with an extra 184 lb-ft of torque, a 5.5 L V8 with a stable of 402 stallions and 443 units of twist, and, of course, the AMG V8 making 585 HP and 595 lb-ft of torque.
New for the AMG is all-wheel drive, which is also optional for other E-Class cars. The 4Matic system (at least in AMG guise) divides the power with a significant rear-wheel bias, so handling should still feel similar, but hopefully even better.
The E-Class really is a full class, with a sedan, coupé, cabrio, wagon, and performance sedan models. They could still use an E-Class pickup, but I'm sure that'll be announced soon. Of these, I think the wagon design (especially the AMG wagon) is the most appealing, but I do like the Cabriolet's rear fender definition as well.
Also important to note: Mercedes had Bruce Hornsby playing piano and singing for the intro, and that man has what may be the most impressive comb-over in show business.