Despite the trompe l'oeil, the 2011 Porsche Cayenne is actually 1.88 inches longer than the outgoing model, but it's also 396lbs lighter. The real controversy, other than it being a Porsche-UV, is the 380HP hybrid — the first since 1899.
Call us curmudgeons but we still feel icky saying the words "Porsche Sport Utility Vehicle," but we're told the Cayenne makes Porsche boat loads of money for fun stuff like the Carrera GT. The latest edition is on a tweaked platform still shared with the VW Toureg, but it's been stretched a tad with 1.5 inches added to the wheelbase, all of which goes to additional interior space.
The range keeps the base Cayenne with a 300 HP 3.6-liter V6 shared with the Panamera and the Cayenne S gets a 15 HP bump up to 400 HP with the 4.8-liter V8 along with a cylinder deactivation system to improve fuel economy. The Cayenne Turbo is up to a crackin' 500 HP which hopefully should be enough to outrun the ugly. It also gets a new air suspension. All engines are mated to a new 8-speed Tiptronic automatic — because 7-speeds are so yesterday. There's also a diesel model, but there's no word on availability in the US and we're not holding our breath.
The range also adds a hybrid for the first time, or to be more accurate a "Cayenne S Hybrid," so named for the sporting aspirations of the system. It's comprised of a supercharged 333HP 3.0-liter V6 mated to a 47 HP electric motor for an impressive peak output of 380 HP and 427 lb-ft of torque. Fuel economy for the US has not been officially released yet, but it's approximately 28 MPG when measured under the European Test cycle. Before everyone freaks out about a Porsche Hybrid, keep in mind Ferdinand himself built one back in 1899, a series hybrid called the Lohner-Porsche Mixte Hybrid so it's not completely unprecedented.
G/O Media may get a commission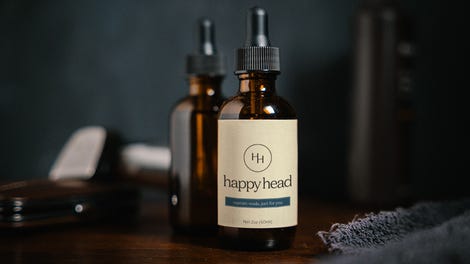 The Cayenne's interior is fully updated with a look very much like the Panamera - buttery leather, Vertu-like buttons on the center console, BOSE audio, a sliding rear seat affording either 6.3 inches of additional legroom or cargo room. Of course it gets all the widgets and gizmos required on a luxury vehicle.
So what do we think? Keep that hybrid version away from us — we don't care what the fuel economy looks like, it just feels so wrong. But frankly, we'll enjoy driving anything with 500 HP, no matter how blasphemous — but we'll keep our blasphemy to just driving the Turbo.