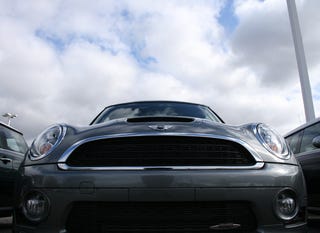 Jalopnik Reviews
All of our test drives in one convenient place.
Why you should buy the 2009 MINI Cooper Clubman S: You're extremely wealthy and like small cars. You never liked going around corners that much anyways. The most exciting thing that could possibly happen to you in the course of a day is spotting another Mini in exactly the same color and getting the driver of it to wave feverishly at you. You used to have a regular Mini, but now you have a small dog.
Why you shouldn't buy this car: You consider value an important part of the car-buying process. You drive aggressively. You hate rear barn doors. You live near curvy roads. You hate suicide doors. You enjoy the way the MINI Cooper S handles. You realized you could buy a well-equipped Chevy HHR SS for half the price and without the waving.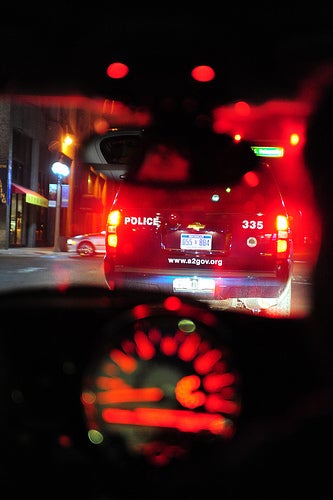 Suitability Parameters: Speed Merchants: No Fashion Victims: Yes Treehuggers: No Mack Daddies: No Tuner Crowd: No Hairdressers: Yes Penny Pinchers: No Euro Snobs: Yes Working Stiffs: No Technogeeks: No Poseurs: Yes Soccer Moms: No Nascar Dads: No Golfing Grandparents: Yes Very Serious Businessmen: No Sheiklets: No Also Consider: • 2009 Subaru Impreza WRX • 2009 Mazda MAZDASPEED3 • 2009 Chevrolet HHR SS • 2009 MINI Cooper S Vitals: • Manufacturer: MINI • Model year: 2009 • Base price: $24,350 • Price as tested: $32,350 • Engine type: 1.6-liter I4 • Horsepower: 172 @ 5,500 RPM • Torque: 177 @ 1,600-5,000 RPM • Transmission: 6-speed Automatic • Curb weight: 2,900 lbs • LxWxH: 155.8" x 66.3" x 56.4" • Wheelbase: 100.3" • Tires: P205/45R17 • 0 - 60 mph: 6.7 seconds • EPA fuel economy city/highway: 26/34 MPG • Jalopnik fuel economy: 28 MPG • NHTSA crash test rating (Front/Driver Side/Passenger Side): ****/*****/***** Also See: • Mini Cooper Clubman S, Part One • Mini Cooper Clubman S, Part Two