Chevrolet is pretty serious about their new HHR SS, so they schlepped out the biggest gun in their arsenal to introduce the fast wagon to us; Maximum Bob Lutz. While he did admit that SS is "an unfortunate badge" in Europe, Lutz's talk was your standard corporate hyperbole. Chevrolet has reinvented the wheel, put a man on the moon, cured cancer and figured out a way to slice bread better. Most of the other journalists were busy taking notes while I was deep in thought trying to figure out how many point font to make our "Yeah, right" headline. After all, it's just a hopped up HHR, right? Suddenly my ears perked up as I heard Bob say, "A stock HHR SS lapped the Nurburgring Nordschleife in 8 minutes and 43 seconds." Alarms start going off in my head. What? More accurately, "Yeah right."


Here's what I'm talking about. A Lotus Exige goes around the Nordschleife in 8:42. A Honda S2000 laps it in 8:39. An NSX does the deed in 8:38. If what Lutz is saying about the HHR SS is true, this milk-delivering bread van is only 3 seconds slower around the most challenging race course in the world than an E39 M5. And a full one minute and 25 seconds faster than Sabine Schmidt's Ford Transit van. How is this possible? How could anything built on GM's awful Delta platform (think Saturn Ion) do anything faster than, well, anything? But think about it, what does a car need to lap a track quickly? Not much: High power relative to its weight, the ability to tackle turns and good brakes. Hmmm.
We know Chevy had no trouble at all with the power. The lag-free turbocharged and intercooled 2.0-liter Ecotec is a marvel. Lifted straight out of the Pontiac Solstice GXP it cranks out 260 hp and 260 ft-lbs. Think of it this way; the 507bhp 7.0-liter LS7 motor in the Z06 makes less than twice as much power. The blown Ecotec then is pretty mighty. Especially neat is the boost pressure, which is continuously variable. Normal boost is between 15-18 psi, but if conditions (such as high altitude) merit the change, the turbo can whoosh as much as 21 psi. Though it must be said that if you opt for the automatic version, power plummets down to 235 hp and 223 ft-lb o'torque. So forget that. With the stick, Chevy is claiming the 3,280-pound wagon can hustle 0-60 mph in 6.3 seconds and on to a top speed of 150 mph.
Chevy's SS boffins went to town on the HHR's chassis. Yes, they even tuned it on the Nurburgring. The result is being called FE5 sport suspension. This consists of independent McPherson struts up front complete with linear coil springs and a beefier control arm and stabilizer bar. Out back is the usual trailing twist beam axle (just like your grandma's minivan) only in SS form it's complimented by gas-charged shocks and multi-rate coil springs. The fact that GM is currently marketing 4-wheel disks with ABS as a feature is telling, but we did drive a car with the optional Brembo kit that sported 12.4" rotors, up from 11.6" on the standard SS. StabliTrak and 18" forged aluminum wheels round out the chassis tweaks.
G/O Media may get a commission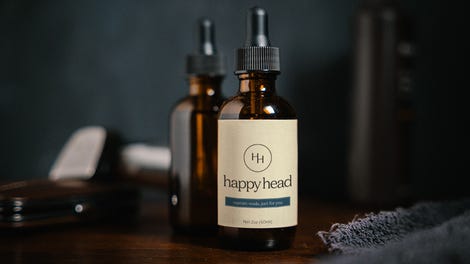 Our drive started just outside of Phoenix where we caravanned east on highway 10 up through miles of tight twists on our way to Tortilla Flats. I was immediately impressed by how sure-footed and composed the HHR SS felt on the freeway. At 80 mph the engine was hardly breaking a sweat (though a 6th gear would be nice) and a quick downshift made passing almost too easy. While a bit high riding, the comfy seats did their best captain's chair impersonations. The smooth, almost soothing ride coupled with the spacious trunk just screams road trip.
As soon as we hit the back roads, one shortcoming became immediately apparent. There is nothing — nothing — for the passenger to hold onto to. However, for that to be such an annoying omission meant that the HHR SS is capable of tossing the passenger around. Sadly at that moment I was in fact the passenger. Once behind the wheel, the Heritage High Wagon Super Sport's speed was too much for the undulating road. The drive became a series of quick bursts capped off by brake slams. I never felt confident carrying speed into a corner. No question the newest SS was fast, but it didn't come across as a canyon carver. Especially with the variable rate power steering motor coupled by the steering column to the variable rate rack.
Another feature we played with was the "no-lift shift." Actually, before we got to the track, Aaron Gold of About.com: Cars fame (and the world's slowest driver) and I were utterly obsessed with no-lift shift. It sounded like this, "Did you lift? Did you lift? Dude, you totally lifted — no-lift! Don't lift." No-lift shift allows you to keep the gas pedal planted yet clutch shift. The idea is that in a turbocharged vehicle, you never want your revs to drop. No-lift shifting supposedly allows you to keep the engine in the proper power band while changing gears. We found that all it did was bang the engine right into the rev limiter each and every time you depressed the clutch. Chevy claims that not lifting shaves seven 100ths of a second per shift. We claim we could save seven 100ths of a second by skipping breakfast. Or shaving.
During my first few laps at the Bondurant road course I got stuck with both Edmund's Dan Pund and my first taste of a slushbox HHR SS. After two laps each Dan and I were rolling our eyes. This thing was tuned where? Certainly not on Green Hell. The gearbox seemed to shift just for the hell of it and we were totally under whelmed. Sadly Chevy believes that the automatic HHR SS will account for 70% of sales. We're saying sadly because with the stick the car is a blast.
Once allowed to row our own gears, the HHR SS became pure fun on the track. Sure it's front-wheel drive, but torque steer was largely absent as was understeer, unless you really came into a turn hot. With just a touch of trail braking the chassis was happy to rotate and dare I say almost oversteer. Long story short, on the track and with the computer switched into Competitive Mode, the HHR SS was not only easy, but a hoot to toss around. And with that brute of a four-banger punching well above its weight, there was plenty of power ready to pummel the next straight. The brakes were potent and fade-free. Maybe this car could run the 'Ring in 8:43...
So, why the discrepancy? Why was the HHR SS so sketchy on the back roads, yet such a thrill to hoon on the track? In a word, visibility. There isn't any. To achieve the Heritage part of its name, the HHR is chopped and that makes the windscreen too short. Worse, the A-pillars are 11" thick. I measured. Meaning that when you head into a turn you can't see a damn thing. On a two-lane road this is not only annoying, but downright dangerous. However, once on a familiar track with no threat of oncoming traffic, visibility isn't that much of an issue.
At $22,995 the HHR SS is an interesting proposition. The overall performance and handling characteristics are a notch below a WRX but right in line with vehicles like the Dodge SRT-4, VW GTI and Mazda Speed3. Polarizing styling aside, all we'd want changed are the seats, which can't go up or down and provide no lateral support whatsoever. While fun, and we value fun, this Chevy also goes fast, turns well and stops real good. So would we buy an HHR SS? Put it to you this way; we'd be less satisfied with a GTI. Plus there's a panel van version coming in 2009. And yeah, rear-window delete will be an option.
[Part 2]