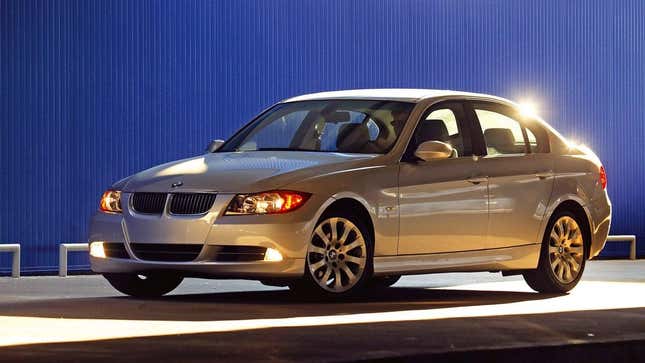 If you drive an older BMW from the early to mid 2000s, you need to stop driving it immediately. At least until you check its recall status. Consumer Reports says that yet another Takata airbag recall is impacting car owners, specifically BMW owners with cars made between 2000 and 2006 this time around. If you don't get it fixed, it could have life changing or deadly results.
In case you missed it:
BMW says that the current recall affects 90,000 models made from 2000 to 2006. Everything, from every version of the 3 and 5 Series to the X5, is affected. The issue surrounds defective Takata airbags installed in the steering wheel. Like other instances, if the vehicle is involved in an accident, the airbag inflator could possibly rupture and cause shrapnel to hit passengers, severely injuring or killing them.

Disturbingly, many owners still haven taken their vehicle in for the free recall repair. BMW has had this recall open since 2016 and estimates that many of the 90,000 affected vehicles belong to owners who still haven't taken their vehicles in. And BMW is making it convenient, so there's really no reason not to do it. Parts for the repair are available and plentiful, it only takes about an hour to do, and owners can schedule to have the work done at the dealer or at their home. BMW will even pick up and drop off the vehicle at no cost to the customer.

So if you own one of the affected vehicles, please check your VIN and get any necessary repairs done.
The Takata airbag recall is the largest in U.S. history. The NHTSA says that 67 million vehicles have been impacted from 34 brands. And with 24 deaths and 400 injuries due to the airbags, there should be no reason more victims are added to the list with a preventable measure widely and readily available.