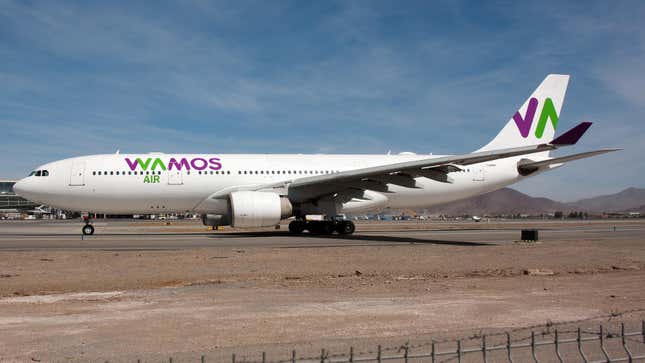 In February, Spanish authorities found just over 1,000 pounds of cocaine on a commercial flight at Madrid–Barajas Airport. The Boliviana de Aviación (BoA) flight, operated by Spanish charter airline Wamos Air, arrived in Spain from Viru Viru International Airport in Santa Cruz, Bolivia. During the investigation, information was uncovered that suggests that members of Bolivia's owned-state airline and other government agencies colluded with drug traffickers. This week, the Bolivian government acknowledged drug trafficking's infiltration of the state's apparatus.
The Spanish newspaper El País reported there were multiple attempts to obstruct the police investigation after the drugs were discovered in Madrid. A request for surveillance photos from when the plane was loaded led to the discovery that the photos were deleted. Eventually, images were found showing two BoA cargo handlers breaking the police seal on a shipping container and adding the 12 boxes filled with cocaine.
The illicit collusion has provoked widespread criticism of Bolivia President Luis Arce, including from his predecessors Evo Morales and Carlos Mesa. The government's response has been just as comprehensive. The cargo handlers, the shipping company's owner, the police officer in charge of airport security have been arrested, with President Arce stating that there will be more arrests. A BoA official and a Viru Viru Airport official have also been suspended.
Investigators have many questions about how far international drug trafficking has infiltrated Bolivia's law enforcement agencies and state-owned airline. It is improbable that the February flight was the only one between Bolivia and Spain that carried cocaine.