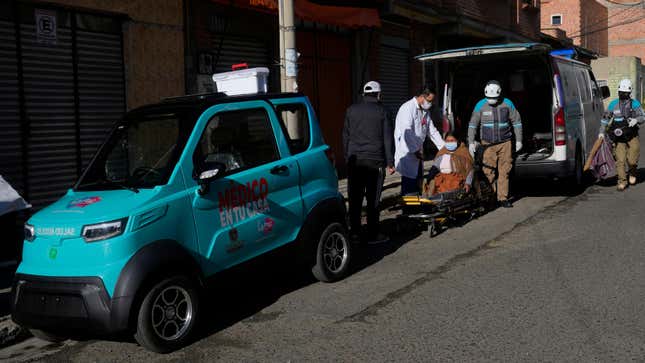 Bolivia should be the world's leading advocate for transitioning to electric vehicles both domestically and abroad. The South American country has the world's largest reserve of lithium, a material crucial for the production of electric vehicle batteries. A Bolivian EV start-up is looking to boost the country's transition with a practical and affordable car produced domestically for Bolivians.
2024 Nissan Z NISMO | Jalopnik Reviews
Quantum Motors released its first electric vehicle just four years ago. The small, boxy EV has a top speed of 35 miles per hour and 50 miles of range. Though, it only costs $7,600 and can be recharged through a standard household outlet. The company has only sold 350 cars in Bolivia since its release.
Marco Antonio Rodriguez, a car mechanic in La Paz, noted to the Associated Press that the demand for the vehicle could shift when the government ends its significant gasoline subsidies. Bolivia's government spends millions of dollars to halve the price of gas for Bolivians.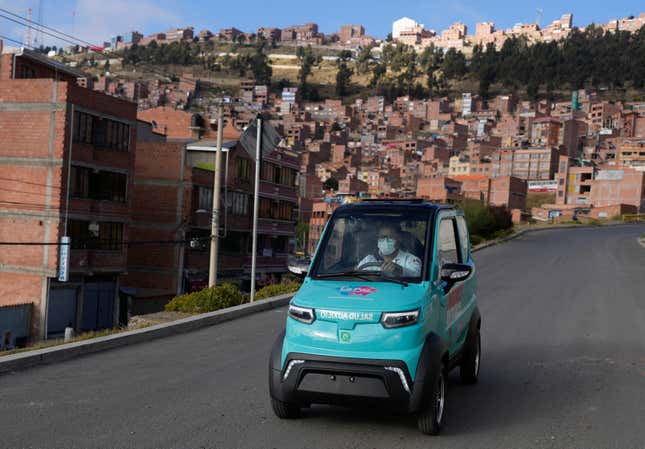 Though, government purchases of electric vehicles may encourage the domestic industry's growth in the meantime. The City of La Paz launched a program called "médico en tu casa," or "doctor in your house" in English, where doctors make house calls to patients who live in far-flung neighborhoods from the city center. The program uses a fleet of six Quantum vehicles, and the project is expected to double in case next year.

Jose Carlos Marquez, Quantum Motors general manager, told the AP:
"E-mobility will prevail worldwide in the next few years, but it will be different in different countries. Tesla will be a dominant player in the U.S., with its speedy, autonomous cars. But in Latin America, cars will be more compact, because our streets are more similar to those of Bombay and New Delhi than to those of California."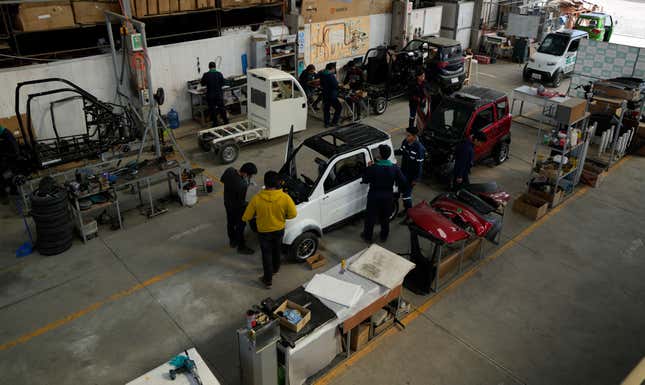 Quantum is opening a new production plant in Mexico this year to help its aim of making an impact across the entire region. Bolivia's potential lithium wealth is still sitting in the ground, waiting to be extracted. Foreign governments and automakers have had notions of exploiting Bolivia's massive reserves.
The 23 million tons of lithium within Bolivia's borders is only rivaled by its neighbors, Argentina with 19 million tons and Chile with 10 million tons. No country outside the Lithium Triangle is believed to have more than 7.5 million tons of lithium.