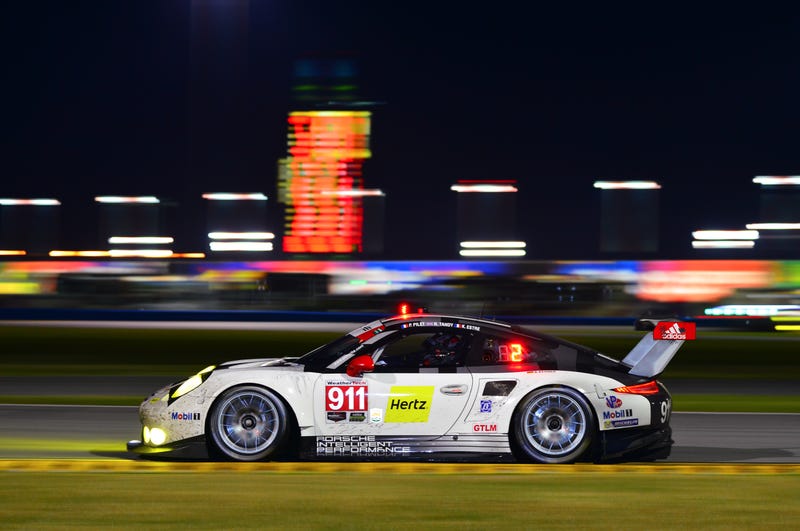 In honor of the IMSA Weathertech SportsCar Championship's return to the track after over a month off, now is as good of a time as ever for some Rolex 24 Hours appreciation. The series met a downpour at Sebring International Raceway this weekend, but let's reminisce in the times of better weather and longer racing.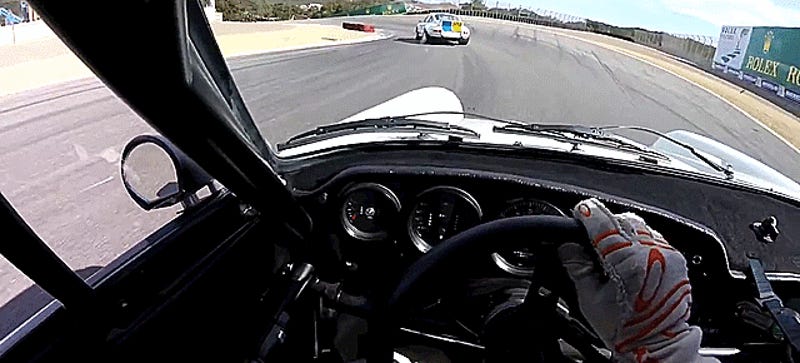 We've had a lot of posts on Monterey Car Week, but far too few on the really great stuff. By "really great stuff," my admittedly biased words mean "Porsches racing." Here's a great video from Racer that shows what happens when you stick factory driver Patrick Long in a 911 that's underpowered for its class.

Today's United SportsCar race at Road America was insanity from start to finish, but one lap stood heads, tails and balls above the rest: the last one. Jörg Bergmeister and Pierre Kaffer were side-by-side battling for second place, and the PC leader disappeared from TV while the guy who was second took the win.

I seem to recall posting something about how amusingly aggressive the CORE Autosport/Porsche works team's 911 RSR drivers were at this weekend's Rolex 24 at Daytona. Well, they just took each other out.
Today's 12 Hours of Sebring wasn't without its share of problems, but once the yellow-that-would-never-end finally ended it was down to a mixture of skill, pit strategy, and luck, with no one benefitting more from all three than the Porsche North America 911 RSR. Watch the moment surrounding one of those stops in one…