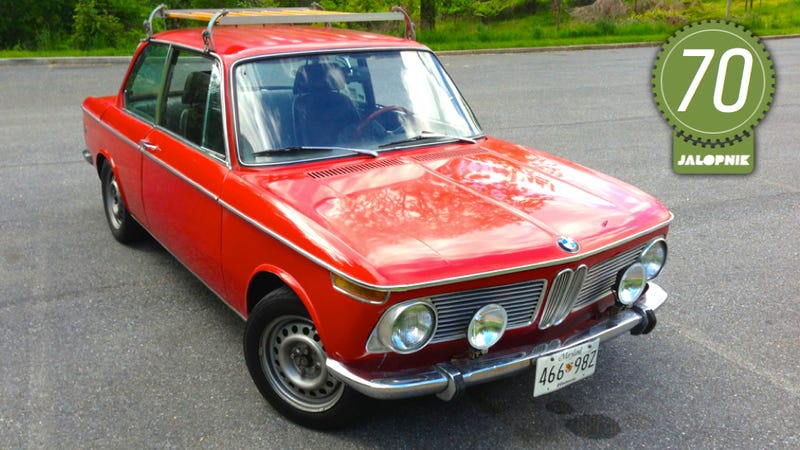 If you ever come across the opportunity to drive one of BMW's Neue Klasse (New Class) cars, you need to seize it. Even 50 years after they first debuted they're just as good as you've heard, if not better.
I've always had a love for these cars. I love their timeless good looks, I love their glorious motorsports history, I love the way they effectively put BMW on the map, and I love how they inspired a slew of imitators and entire genre of cars that continues to this day. But my love has always been merely from afar, as I've never had the chance to drive one.
Until now. Jalopnik reader and Maryland resident Clay Weiland (aka CleverUsername) emailed me to ask that his 1967 BMW 1602* get featured on Found Around The District. Unfortunately for him, I no longer troll the streets looking for interesting old cars, as I have ceded that responsibility to Mike "Battlevan" Ballaban.