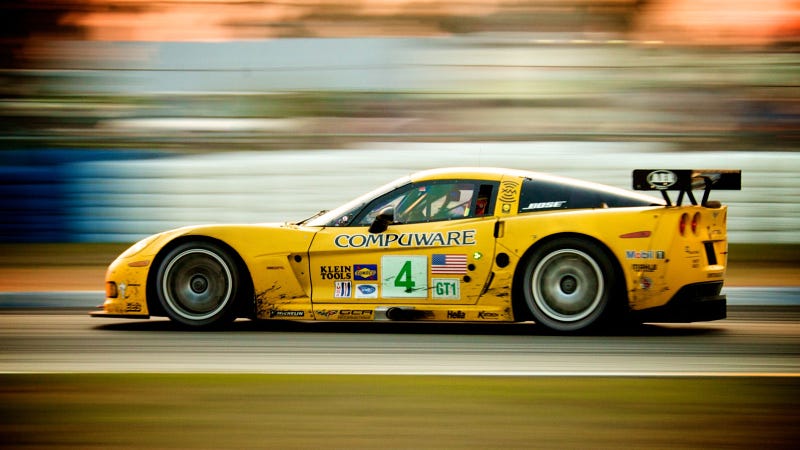 Meet Jake. Likes: loud noises, fast drives along the beach, the color yellow. Dislikes: Aston Martins, flat tires, the color red. Here's a photo of him at Sebring in 2006. Don't worry, though the picture is five years old it's not like he's put on a lot of weight or anything.
Credit and thanks to Matt Genuardi for the the great shot. The 1600-px version is here and the giganto-desktop version is on our Facebook page (no, you don't have to "like" our Facebook page or even sign in to the service. It's right there in the "photos" section on the left).
Have a photo to contribute? Email us at tips at Jalopnik dot com, just make sure you have the rights to share it.