Well, when I say "Renault Mégane R26," what I mean is Renault Mégane II RenaultSport 230 F1 Team R26. Really rolls off the tongue, doesn't it?
Let's decipher that name a bit. "Renault" means that it's a French car, because Renault. "Mégane" means its a small hatch made by Renault, the French company. "II" means it is the second generation of the Mégane, and was likely built around 2006. "RenaultSport" means quick. "230" means it has approximately 230 horsepower, but really 227, but who's counting (not me and definitely not you, unless you want to start another war between America and France. If you don't remember the first war, then I have no idea where you were in 1993). "F1" is a sport with cars that go fast, and Renault, the French company that makes the Mégane of which this is the second generation and has 227 horsepower, fielded an effort in that sport. "Team" is that effort. "R26" means something as well, but to be honest, Renault, you need to cut these names down I can't just explain everything really. This is ridiculous.
The Renault Mégane II RenaultSport 230 F1 Team R26 was built to celebrate Renault's victory in the 2005 F1 World Constructor's Championship, as well as Fernando Alonso's victory in the Driver's Championship. It's one of these great little French hot hatches that we never seem to get over here, but I'm working on a petition that I am 100% sure will change that.
The R26 was followed up by the R26.R, which was over 250 pounds lighter thanks to plastic windows, removal of the rear seats, no climate control, no passenger airbags, no fog lamps, no headlamp washers, no radio, no rear window heater, and a whole bunch of other things, including a carbon fiber hood.
Again, it's a complete mystery as why your average American would never want a car such as that. Would be fun to take the kids to school in, with the whole "no back seat" thing.
G/O Media may get a commission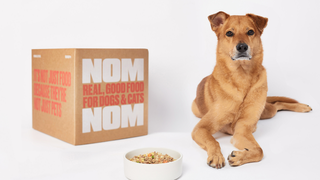 Photo credit Davor Manojlovic. Used with permission. For more of his work, check out his website and Facebook page. For a giganto-desktop version, click here, and for more pictures of the car click here.

Weekend Wallpapers are featured on Saturdays. Got one you'd like us to run? Send it to ballaban@jalopnik.com with the subject "Weekend Wallpaper." Just make sure you have the rights to use it.